Brett Beck
Development DirectorPhone: 317-219-3111
With over 18 years of experience in the Web Design / Web Development field, I can truly say that I am so blessed to be in such an amazing, ever-changing niche! Every single day is a whole new story, with a myriad of creative puzzles to solve. Being surrounded by an amazing team of designers, developers, search engine optimization pros, sales consultants, and marketing strategists, challenges me to be push myself to learn more, and also allows our company to be a one-stop shop for most of our clients needs.
What do you enjoy doing in your spare-time?
Spending as much time as I can with my amazing wife and 2 beautiful daughters! Other favorite activities include getting lost in the desert on my side-by-side, running, biking, reading, listening and hosting podcasts, playing video games (mostly with kids), watching or attending sporting events, and of course, enjoying a nice bourbon.
What can you expect working with me?
I will make a somewhat complicated process, extremely easy for us to get through, regardless of your technical skill level. I will guide you through the process asking the important questions along the way. It will be a very relaxed experience where we can clearly identify your company/project goals and build a plan to achieve them.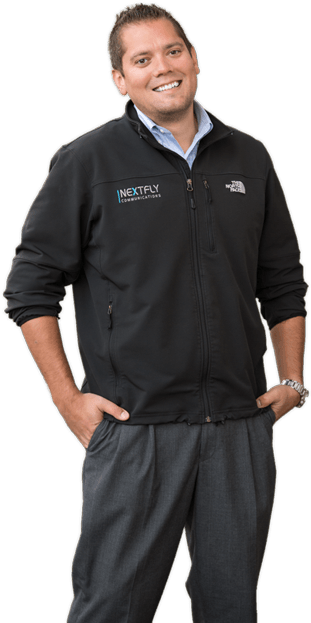 Brett, I wanted to thank you for the great job you have done on the http://www.amalgaway.com/ WEB site. We have had many complements on the simplicity and functionality of our site. You have also greatly enhanced our position on both the major search engines. I do not know how you did it but you eliminated all the Spam orders we used to get in the past. This one point has saved us time and money because even when we suspected they were bogus orders we had to chase them down. Thanks again you have been a great asset to Amalgaway.
Jerry Jensen, Amalgaway
We are really pleased how much traffic we are getting from the website! We also have been getting a lot of compliments on our site from customers. We love it!!
Erin
Andrew comes prepared can answer questions is on time and follows up his can assist anyone at any level.
Jim Nelson
Brett, Thank you for such a wonderful new website. You were very helpful in the design phase of the project all the way through to the launch. The new site has even more features than I was expecting! I will recommend your work to anyone I know looking for a new website. I will definitely be calling in the future to add new features and expand the site.
Ben Baxter, Accent ERP
Andy coordinated the re-vamp of my web site and it turned out GREAT. He knew his stuff; made it easy to make decisions, and gave me a very professional look, on my schedule. I would recommend him to anyone looking for creative IT products and services.
John Bennett
I want to thank Jason Rasnake at NextFly for the AMAZING work he did on my webpage. He was able to work quickly and make changes when I would call him with a new idea. He is very friendly and helpful. Jason has a lot of talent and would definitely recommend him. Thank you!!
Race
I would recommend Brett at NEXTFLY over and over again. We are in the construction/architectural industry and when we decided to revamp our website, we needed to appeal to creative types. We were also working on a budget. Brett understood this and surpassed all expectations. He was incredibly helpful at the beginning of the process and continued his patience and responsiveness all the way to the end...and we asked a lot of questions! He is not like most in his field... his priority seems to be building relationships and doing his job well. We will continue to use Brett for all of our website/SEO/technology needs.
Lindsay Gerlach
We used Brett Beck and Nextfly Communications for our family plumbing business. I was unsure and overwhelmed on where to begin with a web site, he stepped in and provided all the support needed. We are very pleased with the product and service. We have trust in Brett and look forward to working with him in the future. Best described as Top Notch in service and results.
Dawn Skene
I came to NextFly with a very vague, I-need-my-website-to-look-more-professional requirement. Julie took on the challenge, and after a meeting, a few phone calls, and a few emails over the course of a few weeks, I was back in the NextFly office seeing my new website and getting trained. Julie and NextFly provided super service, they were super helpful, and they made it super easy to move to my new web "home". In the (now) three weeks since launch, I've received literally dozens of complements about my new website! I couldn't be happier with the work from Julie and the NextFly team!
Doug Tedder, Tedder Consulting
I work for a small law firm that was in need of an updated website. I reached out to Brett and Nextfly and I could not have been more happy. He answers any and all questions that I have. He is always available and always responds promptly to my concerns. The website looks great and we are very pleased. Thanks Nextfly for being such a joy to work with.
Jessica H.