Are you looking to drive more traffic to your website?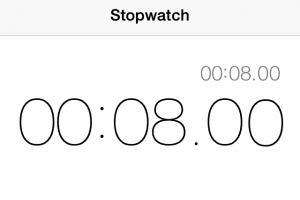 Let's estimate that the average internet user views about 75 web pages per week. This is going to be dependent on your line of work, age and lifestyle. Of these 75 web pages viewed weekly, are you at risk of being one of the websites that people bounce off of in less then 8 seconds?
Most people will bounce off a webpage in less then eight seconds if it is not user-friendly or mobile optimized when on their smartphones. Do not let your company fall into this category! Everything in the technology world is ever-changing and your company website should be the same way.
We all know positive first impressions are imperative to make for current or potential clients and your website design should not be a task that you take lightly. Website design takes a lot of planning, thought, design ideas and time. All of these items features are critical when exploring the option of a website redesign.
Performing a website "redesign" does not mean that you need to come up with a whole new branding strategy. Redesigns are usually small modifications to make your site function more properly and more user-friendly. It also is important to perform a redesign to reach your advertising goals.
Let's take a look at 3 key reasons to "Redesign your website":
Mobile Optimization
A mobile optimized site is a more advanced type of website. Mobile optimized means that the site will reformat itself for mobile or tablet devices. This type of website has been designed and formatted to read and navigate easily on the small screens  of these types of devices.
Being that majority of consumers use their mobile devices to browse the web, it is important now more then ever to have a mobile optimized website. Research shows that 57% of users will bounce off your site if it takes longer then 3 seconds to load. Mobile users want things quickly and at their fingertips. They also tend to impulse buy and we all know what that can do to your sales. With a mobile optimized site, your phone number is also a quick click away. How convenient is this for your customer?
Texts and graphics are also adjusted on a mobile optimized site. No one wants to squint, pinch or zoom in and out on their mobile device to view texts and graphics. By providing mobile visitors a user friendly experience you will maintain them as a viewer on your site and keep their interest. Therefore you need to adapt your site to cater to the needs of your customers.
Google has also made it very clear that websites that are not mobile friendly will see their search rank drop. Mobile optimization can generate more traffic, increase sales and maintain customers.
You Aren't Getting the Results You Would Like
Even if you like your website and it's current design, if it is not receiving traffic, something needs to be changed. Getting results is a direct result of how you attract, engage and optimize your website towards the goals of your business.
Ask yourself the following questions;
Does your call-to-action convert visitors into leads and customers?
Does your home page attract people to engage them to learn more about your company?
Does your website's branding match your company's current branding?
Does it speak to your clients?
Is it easy to navigate?
Does your site function properly (broken links and photos optimized)?
Is your site up to date?
If you answered yes to any of these questions, it is time for a website redesign. With minor tweaks and changes, your site will not only function properly but it will also engage others and increase sales.
Outdated Website
Have your company's objectives or goals changed since your current website was designed? If so, it is time to contact the experts and have them redesign your website to your new goals and objectives. It's a good idea to review your website periodically to ensure your site is still aligned with your newest company goals. If your site's purpose has changed, then it's time to update your website to reflect these changes.
Do you have outdated information on your site? Maybe you have added locations, employees or products. Are all of these items current? No one wants to go to a website and see a special that is right up their alley, just to find out it expired a month prior. Constant updates on your website are needed to keep your customers happy.
Web technology is always changing, and what may have been cutting-edge years ago may be dated today. Flash is a perfect example of this. With a website redesign you can take advantage of the most current web technology that is available.
Finally, if your website looks dated, what does this say about your company? The quality of your website design directly reflects your business as a whole. This needs to look professional, clean and modern. If you are keeping up with the ever-changing technology world, your client will trust that you are keeping up with what is current in your business as well.
If any of these reasons struck a chord with you, then this is the perfect time to contact NEXTFLY Communications for your next website redesign. Check out our portfolio to view some of our work. You can also view a few of our before and after web designs here. Contact us today for your web design needs!