One of the fastest way to bring potential customer and/or clients to your website is through Pay-Per-Click (PPC) advertising on search engine platforms such as Google and Bing.
What is Pay-Per-Click?
Pay-Per-Click Advertising is an internet marketing model that is used to drive traffic to your website. Associated with search engines such as Google and Bing, PPC advertising is a bidding process where your business is in a competition against other businesses bidding on keywords that people search. These are the keywords that people search for when they are searching for a product or service that your company offers.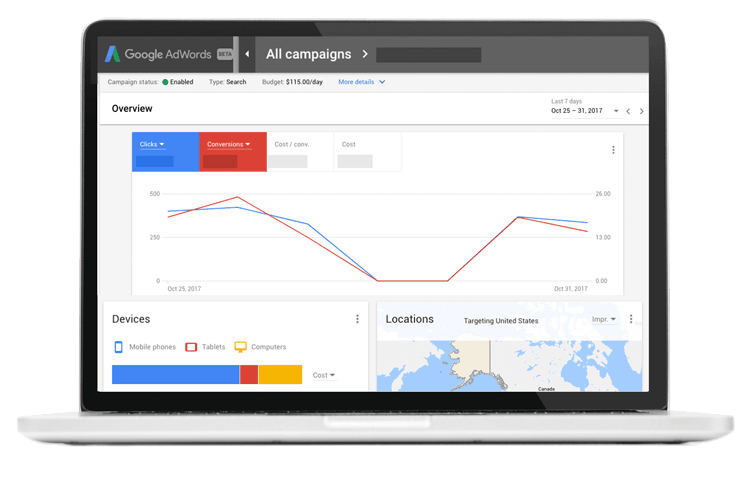 Benefits of a Pay-Per-Click Plan
A few great benefits with a Pay-Per-Click marketing plan are that you can quickly set up your plan, custom pick your budget to be a fixed or flexible amount, and you can also target your potential clients and customers by location.
Looking for help with Paid Social Advertising?
Let Nextfly help you be seen by customers and potential clients at the very moment that they're searching on Google or Bing for the products or services your company offers. Best part of it? Only pay when they click to visit your website or call your company.