They say it's Thanksgiving but everything is already decorated and geared toward Christmas. Thanksgiving is only a week away; it doesn't seem possible! I don't feel like it should be time for Thanksgiving, but as I sit here now writing this, there are snow flurries coming down outside and my Starbucks coffee is already decorated with Holiday decor. Whether we are ready or not, the holiday season is upon us.
Holiday Season To-Do's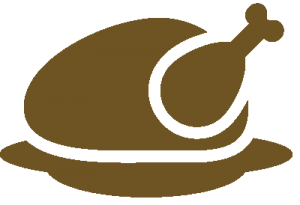 I would like to say I am looking forward to Thanksgiving, but in the midst of everything already decorated for Christmas, it feels like the day has already come and gone. I can't help but start to think about the holiday parties I have already been invited to, visiting with Santa, and time with family. Thanksgiving feels just like something else to do and get over with.  As much as I want to decorate for Thanksgiving, and take in the time to give thanks, I can't help but be consumed with thinking about Christmas and when the lights and tree and will go up. It can all be a little bit overwhelming, but the reality is that people get ready for the holidays earlier and earlier every year.
Relentless Retail vs. Relaxed Internet
Just like us, companies getting ready for Christmas far in advance.  They strive to have their decorations, product placements, and advertisements displayed loudly before anyone else. Some larger retail businesses are even opening their doors on Thanksgiving Day as if it were any other day of the week and can even open doors earlier than normal store hours! For example, Kmart is set to open at 6 AM Thanksgiving Day, and then Macy's at 8 PM. What has this come to? A day to be spent with family and giving thanks is now consumed with shopping for the best bargain and being the first one in line when the store opens.
Well, not really…
Retail stores are forced to do some pretty aggressive things to get customers in the door, but we all know the trick by now. They may have a large flatscreen TV on sale that is only $99.99, but we know they only have 2 of them. These crazy doorbuster deals are only to get people in the store, and once in, that's when they can try and sell all of their other items at regular retail pricing.
This is a true problem for retail, and it's mostly due to the internet. With the internet, stores are always open, always able to transact business, and in most cases, always able to offer a deal far superior to that of a retail store. Why? There isn't a retail store long term lease, utility bills, retail employee wages, and so on. So, they can pass the deal on to you.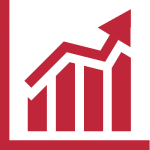 According to Marketing Pilgrim, sales are going to be up again this year. Sucharita Mulpuru, a leading expert on E-Commerce, says that online sales should reach $89 billion, an increase of 13 percent compared to the 2013 holiday season. These metrics are only going to continue to grow in favor of digital buying.
With the buying trends clearly pointing towards the Internet, how ready is your business and its presence on the web? Here are 4 critical things your business should consider now, before it's too late: 
1) Get the visitors attention:
Have you taken the time to draw some attention to your site by writing an eye catching blog, adding some holiday cheer, or possibly adding a prominent 'Call to Action' button that points to a product or service you are promoting through the end of the year? Doing these simple things will help guide traffic to what you want to see, rather than leaving it up to the visitor to try and find these offerings.
2) Promote through newsletter marketing and social media: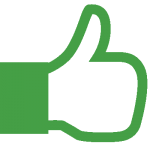 Consider sending an e-newsletter or even an email, mailing out a flyer, or posting an advertisement on all social media networks that can be shared with others which can highlight a product you are running a special on for the Holiday Season. Driving business to specific pages, rather than just your homepage is the best way to steer your user to the information you want to see.
3) Be optimized for all devices that visit your site, no matter how big or small:
The days of people sitting down on their full desktop computer to go shopping have come and gone. Even laptops are becoming obsolete as newer, faster, easier to use tablets and phones are being released. Sometimes the best time to get some shopping done, is while you are waiting for the dentist, catching up on your DVR lounging on the couch, or just catching up on emails before going to sleep for the evening. Don't lose out on huge revenue this year, capitalize on the mobile/tablet market and see what you've been missing!
4) Be visible on all of the major search engines:
This critical point is specifically geared towards driving traffic to your site that may not know your company, brand, or potentially even product. Let people find you, 24 hours a day, 7 days a week. Even if you are not running special deals to promote a product or service this holiday season. Some buyers may be looking to take the easy road, and will be willing to pay for something they are looking just because it was easy to find. Having a site that is Search Engine Friendly is the only way you are going to see this exposure and new channel of revenue.
Time is running out fast, so make sure you have a plan put together and execute before its too late. Not sure what to do? WE CAN HELP. Next week may only be Thanksgiving, but in a blink of an eye we will be ushering in 2015. Don't let the opportunity get away this year, take action!