Full Service Web Design and Marketing
Digital Marketing
Have you ever wondered what your website could produce if you had a strong Digital Marketing campaign that includes Search Engine Optimization (SEO) and social media advertising?
Website Design
Looking for an Indianapolis Website Design Company? We are your number 1 choice for website design services in Indianapolis.  In todays day and age, having an out-of-date website, or even worse, not having a site at all.
SEO
Indianapolis Search Engine Optimization (SEO) If you're wondering why your website isn't attracting new business, look no further!  NEXTFLY's Search Engine Optimization is vital to Your Website's Future Success.
Top-Notch Services For Your Business
Beautiful Design
Start new, or revamp your current site today! We will build you an absolutely beautiful website that will get your visitors motivated to contact or buy from you.
Web Development
We can assist with any website development needs you may need as well. Our specialties are static PHP/MySQL, WordPress, Drupal, JOOMLA, Magento, and more!
Digital Marketing
Looking for digital marketing services? We are a full-service digital marketing campaign and will get your business to a whole new level of exposure.
Search Engine Optimization (SEO)
Needing a boost on your SEO? We can get you ranked in local maps, organic searches, and even help you optimize your digital marketing ads.
eCommerce Design
Looking to sell products or services online? We can help you build a stunning online store that will start pumping in big revenue! We offer several solutions for this.
Web Hosting
Make sure your website is always online and loading fast! We offer top-notch web hosting services that will keep your business online 24/7!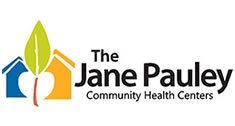 What People Are Saying About Us
INDIANAPOLIS WEB DESIGN
Ready for a New Look? Our Indianapolis Web Design Experts will Get Your Business Noticed
Your website is one of the most vital links between your Indianapolis business and consumers. The image you present to both established and potential clients will be determined by the quality and effectiveness of your web design. Indeed, the success of your business may very well hinge on the effort put into your web design.
Whether you are a new Indianapolis business in need of an innovative website design, or you are looking to upgrade and modernize your existing web design, NEXTFLY can help you STAND OUT. As a proven leader in web design, development, and SEO services, we understand that your business has unique needs that demand a website designed to increase your revenue stream.
You can call us at (317) 219-3111, or use our online web design quote button on the side of this page, and a member of our professional staff will connect you with a highly trained website design specialist.
Web Design Indianapolis – Customized Care & Personalized Attention
If your potential clients can't readily find information about your business via the web, then your web design strategy is obviously a failure. Missed opportunities to connect with new clients pile up, and will ultimately lead to lost revenue, and stagnant growth.
Your Indianapolis web design specialists at NEXTFLY recognize that your business has unique strengths that must be conveyed to consumers in a reliable and professional manner. We help you connect with clients via web design strategies that include:
New website design and/or upgrades
Responsive web design Indianapolis
Social media integration
Digital Marketing
Indianapolis SEO (Search Engine Optimization)
Blog writing
Professional content writing
Content migrations
Design services including logo and branding design
Web hostingMaximizing your potential can only be accomplished when you work with Indianapolis web design experts that take the time to assess your needs, profile your client base, and target internet users that are the most likely to seek out your goods or services.
WEB DESIGN INDIANAPOLIS
Staying Ahead of the Competition – Web Design Indianapolis Fundamentals
Every business has its own unique sales and business objectives. No matter how you choose to promote your business, it is vital that you stay a step ahead of your competition and this is especially true with web design. Your business can have a creative and easy-to-navigate website, but what good will it do you if consumers can't easily find it?
Our website design professionals offer powerful business solutions that go far above and beyond mere website creation and hosting. For more information you can give us a call, or review our design process and browse through our list of Frequently Asked Questions.
Once your web design is complete, you will have complete control over the site, making it possible for you to make updates either with our help, or without. We can make website changes on your behalf via our retainer service, or you can take advantage of our training sessions so that you can do them in house.
Website Design Indianapolis – Get Noticed. Make Money. It's That Simple.
If you would like to start formulating your own web design ideas, take a look at our professional portfolio, with more than a hundred completed projects to get your creative juices flowing. We are ready to work with you on an innovative website design that will be the envy of your competition.
Contact us today at 317-219-3111, and become one of our happy clients. We understand that the goal of web design is to grow your business and increase revenue, so let our professional design team help get you noticed.