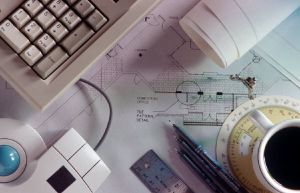 Keeping your business website updated and  operating efficiently is crucial to establishing a solid, profitable presence online.
You don't stick a website on the side of the Information Superhighway (the good ol' Web to you and me) like it's a billboard and expect it to promote your business in an actively profitable way.
And yet, a lot of business owners out there insist on doing just that.
Experts agree it's an extremely bad business website decision  to neglect giving your website consistent maintenance checks and regular design updates.
Outdated, stagnant websites and content
An outdated website or one that doesn't operate efficiently due to its lack of search engine optimization, including those websites that merely sit frozen in time without any new content added only ensures three things:
Less website visitors
Less sales
Less profit for your business – period
Dan McClean, editor-in-chief of a major IT publisher, states in an excellent article, "Websites Need Regular Tune-Ups":
Websites are often the first impression your company makes — they're where many people actually discover your business in today's networked world. And websites are a primary way to reach out and touch customers within local communities and around the world.
Whether your on-line storefront provides the means to process sales orders or simply serves up electronic brochures, the goal is ultimately to turn visitors into customers.  But a lousy website can just turn them off.  Poorly maintained and obviously ignored sites rarely get more than one passing glance.  Sites with rich content and that are interactive, multifunctional, current and continually changing create a lasting impact and repeat visits.
Brett Beck, Website Design and SEO Services owner, offers web design check-up tips
"One common misconception that many businesses share is that their website is just a 'billboard'  that people may or may not see while driving by,"  Brett  says.  "Really that couldn't be further from the truth."
According to  Brett and those like him who have spent more than a dozen years in the profession of web design, that website  is actually a doorway into your business.  It's very important that it looks great, is easy to use, and that it compliments your businesses image.
"Think of it as a showroom – your business's showroom," Brett says.  "It needs to be clean, sharp, and should display what your business is about.  You wouldn't want trash on the floor, messy displays, and junk laying all over the place."
He offers the following checklist questions to help you decide what web design changes need to be made.  If you answer "No"  honestly to any of these questions, it's definitely time to get a website checkup!
Web Design/Re-Design Checklist
Does your site match the image your business is trying to give current and potential customers?
Does your site compliment the services or products your business offers?
Are you happy with the overall design and the way it works/looks?  If so, what do you like?  If not, what would you like?
Are you satisfied with the amount of leads/prospects you're getting from your site?
Do you believe your website overall represents a strong internet presence for your business?
Does your website rank higher in search engine result pages than your competitors?
Do you feel that new or existing customers that come to your site are impressed with your business's  web design?
"Your website will dictate the credibility and image of your operation," Brett says. "That's the stuff that a technologically-current web design is capable of taking straight to the bank for you, guaranteed."
Interested in upgrading your current website, but don't know how to go about it?
Contact Us for a free, no-obligation consultation.  All sorts of options and improvements are available to choose from to bring your business website to a highly competitive state-of-the-art level, operating at maximum efficiency!
Debi Ketner is a professional internet marketer.  Read her here each week on nextflywebdesign.com and share your thoughts!