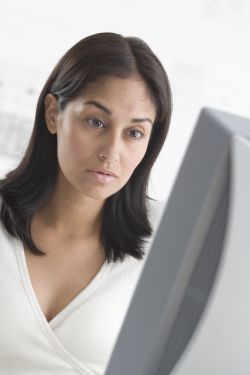 Every year I do something many of my website colleagues think is a little crazy.
I visit the websites of my competitors and I crawl over them at a painstaking pace.  I study and privately critique every little nook and cranny on those websites.
Then I make purchases from them.
Sometimes those purchases are extremely small in terms of dollars and cents.  Other times I'll drop $50 to $100 and more.   Frequently I will find a reason to complain just to see how strong their customer service skills are.  I make sure they have no idea who I am by using a personal credit card or a private PayPal account.
I might even have a family member pay for me, if I'm worried I'll get found out.
Why in the world would I become a customer of my own competition?
Simple.  It helps me to make my own business even better by presenting myself simply as just another internet customer placing an order.
The Denver Business Journal's Small Business Center advises secretly shopping your competition the very same way.
"Companies in all business sectors engage in the practice because they need to know what their competition is doing," Deborah Beckman, author of "Mystery shopping your competition is valuable" wrote.  She's right.
Heidi Cohen, president of Riverside Marketing Strategies, who wrote "What You Can Learn From Your Competitors advocates the same:
"When it comes to strategic marketing," she wrote, "Competitors can provide the best insights. Brick-and-mortar marketers have shopped the competition forever.  You should, too."
It's extremely good intel, especially if you happen to be a business owner who visualizes the marketplace as a battlefield.   You need to know what that "army" is like on the other side of that battlefield.  You need to know just how powerful that army is.
As such, it never hurts to make the business of your competitors your business.  You can learn a lot about the strength of your competition in the process.
For instance, here's the kind of insight I'm able to draw when I conduct these "intel missions" on my own competition:
* How well they're doing as a well-oiled "machine" by how professionally I'm treated as just another average customer.
If they jump at the task of handling my order with a swift email acknowledgment and there are no glitches in getting a quality product or service I've paid for out to me, I can surmise from my own experience that they are "all they can be" in terms of what they do.
On the other hand, if I receive no email response, hear nothing about my order for 24 hours and my first customer service directed request for an update still elicits nothing – I can pretty much tell that this is a slipshod operation more in the business of losing customers than aiming at gaining new ones.
It doesn't happen very often, you say?
Oh contraire!  You'd be amazed how many of your bigger retailers and service providers just plain do a crappy job in business.  I could name some easily-recognizable names here and some that might outright shock you to be in this category.
As a small business owner, you need to do your own legwork in terms of gathering this kind of intel to help make what you do even better.
But don't just focus on the Big Dogs out there…the little guy you compete with can chip away at your business if he excels precisely where you don't!
* I'm able to use the poor business practices of my competitors to my own best advantage.
Are they over-priced?  Cheap but providing shoddy products and services?  Does their customer service department downright stink?  Is that website they're using to sell gadgets and services outdated and full of broken links or typos?
Analyzing these aspects and the information I'm able to draw from the marketplace makes my routine market studies of the competition priceless in terms of the bucks I shell out to buy from them!
* Consider that if the competition has a clunky, less-than-professional website in place (which far too many of them do), you can rest assured that your own is superior to theirs.
Read some good marketing articles on the Web, you'll find they all echo the advice of successful small business owner and marketing strategist, Kanaga Siva, who wrote "Small Business Competition Strategies":
"Have a professional looking website.  A well designed professional looking website is absolutely essential.  By providing all the information about your business, products and services, it will add credibility to your small business."
Bingo!  That's the linchpin right there – particularly if you do the majority of your business on the internet.
Find out if your website fits the bill by asking for a free, no-obligation consultation with one of Nextfly's experts.
The potential for a nice upward surge in future profits for your business could make you awfully glad you did.
Debi Ketner is a professional internet marketer.  Read her here each week on nextflywebdesign.com and share your thoughts!