It goes without saying that people are naturally drawn to visually appealing products.
Your website follows the same rule! Finding Professional Images for your website can
be hard. You need them to be high quality, easy to access, and properly licensed. While
finding imagery to compliment content on your website can be overwhelming, it doesn't
have to be! We put together this guide of five easy-to-use websites to help you. Each of
these websites makes it easy to find professional, affordable images. We did all the
research, so you could focus on creating!
Pixabay
Pixabay offers a wide variety of free stock images. If you're looking for more than
photos they also offer videos, illustrations, and music. Pixabay has a mixture of paid
and free content. Pixabay's content is high quality and versatile. Whether you're looking
for simplistic designs or want to spruce up your website with professional
videography, Pixabay offers it all!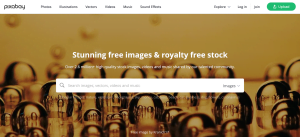 Pexels
Pexels offers free stock photos, royalty-free images, as well as video content. There is
more of a community aspect to Pexels that could be beneficial for those who are new to
website design. Pexels also offers a membership that provides exclusive access to
iStock images.

Unsplash
Unsplash offers paid and free options. While offering a large variety of high-quality
photos, they also offer premium Professional Images on iStock for a small fee. Similar to Pexels,
there is a community aspect to Unsplash where creators will share current photo trends
and offer advice to other creators.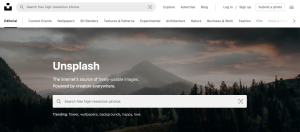 Canva
Canva offers both free and paid content. Their free stock photo library is filled with
millions of stock photos! Canva is unique because it offers a mobile option. You can edit
content with their app anywhere at any time. Canva is fast and easy to create the right
graphics. Not only do they offer photos, but Canva also offers templates for fast, easy,
and professional-looking graphics. Canva is perfect for beginners and professionals
alike.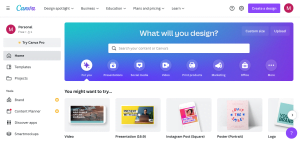 Flickr
Flickr is an interesting platform because of the number of users on the platform. With
millions of users uploading images daily, you may have to shift through multiple pages
of low-quality content. The nature of Flickr can be hard to navigate for someone who is
new to web design. Not only can it be tricky to find high-quality images, but not all
images in Flickr are licensed under the Creative Commons. As a quick tip, when you're
searching the Flickr Creative Commons, be sure you search in the Creative Commons
search box only!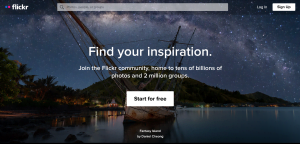 As you can see, there are a number of available online options to obtain great high-quality photos for your website. In today's modern web, having eye-catching, high-resolution photos is essential to being able to best promote your business or services. This is especially true if you are running an e-commerce website as, according to Meero, an on-demand photography company headquartered in Paris, 90% of shoppers believe image quality is the most important factor when making online purchases. In addition to that, you may be surprised to know that using larger product photos can increase sales by more than 9%.
Let Nextfly Find the Professional Images For you!
Don't want to spend time sifting through multiple websites to find the perfect photos? Let us do the work for you! At Nextfly we are experts at finding the perfect images to convey the message your brand is looking for. Contact us today to discuss our modern web design options.