Marketing Strategy
Have questions about digital marketing? With no direction it can seem hard and companies may do more than they actually need to do. We will help you identify things specific for you brand to help grow you business using the easiest steps possible.
Pay Per Click Marketing
Pay Per Click (PPC) Marketing is an advertising tool that allows you to target the exact audience that your business caters to. It does this with the utilization of demographics. PPC allows you to set a budget, ensuring you won't spend more money than you are prepared to.
Pixel Remarketing
Pixel Remarketing is a very effective digital marketing tool. With this option, you are sure to hit only people interested in your site with an ad. The ad specifically targets those who have visited your site. You also only get charged once they click the link.
Search Engine Optimization
Looking to show up when people search specific terms into Google? We can help you! Search Engine Optimization (SEO) is a great way to improve your rankings.
Social Media Management
Social media platforms are a great way to get new clients, increase engagement, raise brand awareness and even increase conversions. By using social media, you will engage more customers and make them more likely to actually make a purchase.
Branding
A cohesive brand is an important asset to digital marketing efforts. NEXTFLY is ready to help you launch a new brand or re-do the one you already have to make the most of your marketing message.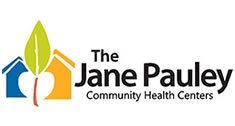 How Can NEXTFLY Transform Your Business?
We Love Helping Our Clients Compete
Can Our Indianapolis Marketing Agency Help You?
In 2002 Brett Beck was a young entrepreneur who wanted to combine his love of technology with watching businesses grow. Since then, Brett has changed him one man operation to a full blown Indianapolis Digital Marketing company. NEXTFLY is the best of digital marketing in Indianapolis. Our team is ready to help you make your business known across the digital world today. Contact us today. We can't wait to work with you!
Why Choose Indianapolis Digital Marketing?
The need for digital marketing is continuing to grow over the years. Now more than ever, it's important to make sure your presence online is prominent. Nearly 95% of people have some sort of access to internet, and over the last 10 years this has risen. This trend shows no sign of slowing down anytime soon. These statistics make digital marketing more crucial to your business now than ever before.
With the large number of people who can look at your website, it's important that you have ways of bringing those people to your site. It's also important to keep your name in your potential customer's mind at all times.
Using Indianapolis Digital Marketing, you can do just that. Advertisements will help you continue to bring visitors to your site. Once they leave your site, they can continue to see ads from you. This will keep your business front of mind at all times. In turn, potential clients will continue to return to your site, thus creating more purchases than ever before.
There's a lot of competition in Indianapolis. By taking these extra digital marketing measures, your company can stay ahead of the game and continue attracting new customers and clients.
NEXTFLY is Ready to Help
NEXTFLY is a top, full service, Indianapolis Digital Marketing company. Our team can help with anything from your social media management, local search, SEO to ads on Facebook or Google. With experience in more than just web design, NEXTFLY is your full service solution provider.
Contact us!
Reach out to us today! We can't wait to work with you and help your business boom.
What People Are Saying About Us