Indianapolis Search Engine Optimization (SEO)
If you're wondering why your website isn't attracting new business, look no further! NEXTFLY's Search Engine Optimization is vital to Your Website's Future Success. You have what seems to be the most user-friendly website up and running. You've done everything right from the ground up in terms of your website's design and online content to make it the best representation of your Indianapolis business for internet searchers to find, visit and ultimately buy products and services from you. Or, your website is fresh off the designer's drawing board and you are receiving nothing in the way of traffic or sales.
What's the problem?
The problem is that your website, despite its trendy design, has become all but lost in the Indianapolis Web search engine shuffle and for one simple reason: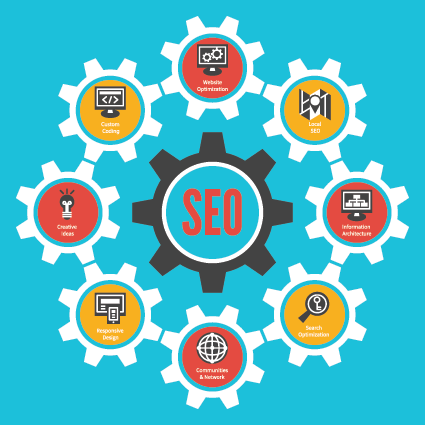 Your competitors' websites have achieved greater visibility and subsequently higher profits with optimized search engine placement. End result? They're getting all of your traffic and sales.
But if you work with NEXTFLY for your Search Engine Optimization, you will find our Indianapolis SEO techniques can change all of that. Indianapolis SEO Is Your Best Website Marketing Tool.
Search engine optimization (SEO) has literally become the standard in terms of enabling Indianapolis business's websites like yours to come out in front in today's internet marketplace. Indianapolis SEO means the difference between having your web pages tucked behind hundreds (if not thousands) of indexed search engine pages. It provides the opportunity to achieve better Page Rank, enabling your Indianapolis website to appear in the highly-coveted first few pages of a searcher's results. And that's important. But there are other factors, like keyword density and placement, link popularity and more, that make Page Rank only a portion of the Indianapolis SEO success formula.
Research on search engine usage has proven that those who are seeking to buy don't venture beyond the first three pages of search engine results when they enter a keyword or phrase. This type of research makes it your business to apply the science of increasing targeted traffic from search engines so that these Indianapolis customers feel compelled to buy, certainly – but more importantly, they buy from you.
What exactly is Indianapolis Search Engine Optimization?
Search engine optimization means having a trained SEO specialist who has learned how to:
Scrutinize your website pages individually and collectively with SEO in mind, editing them as necessary to ensure that they are as organized, keyword rich, properly linked and highly relevant in terms of text to achieve the best organic search engine placement as possible in Indianapolis.
Evaluate your inbound and outbound links with a fine-tooth comb, enriching those that are outbound and striving to bring inbound links stronger "link juice" (the important weight that a higher page ranking Indianapolis website can pass on to your site through links) as needed.
Bring your website competitively in line with what has become a highly evolved search engine science involving browser-side and server-side programming and coding on one end to successful Indianapolis economic marketing at the other.
Keep your website current in terms of any shifts in search engine algorithms that may affect how your site ranks.
Always practices the most ethical "white-hat" Indianapolis SEO techniques to ensure that your website is never penalized or banned by a search engine for the many underhanded "gray" and "black hat" search engine optimization manipulators who are out there.
What all of this means for you as an Indianapolis business owner is that your website will have the highest amount of visibility and usability because you have opted for SEO to become as competitive as possible, both on and offline. Think of your SEO specialist as your website's most honest critic and at the same time it's most loyal cheerleader. You can't lose when you you've got both rolled into one on your side! Speak with an Indianapolis Search Engine Optimization consultant today for a hassle free quote by calling 317-219-3111 or you can CLICK HERE for a Free SEO Analysis.

Or, Call us -> 317-219-3111