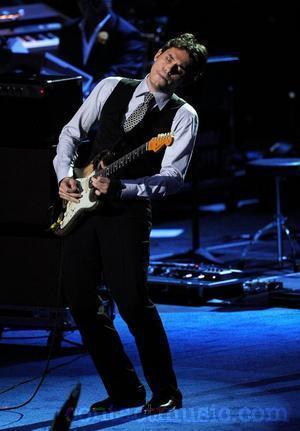 One of my favorite non-business quotes that seems to have everything to do with small business internet commerce comes from an article on Contact Music's website:  "John Mayer: 'Fame Affects My Songwriting".
CM reported that singer/musician John Mayer was having trouble writing new songs because his fans think they know him too well.
He's quoted as saying, "This is not because people know so much about me, but because of what they think they know.  So I find myself trying to guess what they think they know and then trying to steer clear of it and find another way to explain myself."
The same is true when you are blogging about your business.
Expressing yourself so that your audience gets to know you is great.  Making sure familiarity in your posts doesn't hold you back from being multi-dimensional about your business as you add more pages to your website for Google ranking with any given keyword phrase is even better.
Creative blog posting
For instance, if your business is all about selling windows and doors, of course these products would be at the core of your blog.  But don't just write your blog offering the usual information about doors and windows.  Write about those windows and doors from a creative, clever point of view.
Find unique ways to bring these products into blog posts using new keywords to get a leg up in Google ranking by paying attention to the news, what's trendy in terms of door and window hardware, how to incorporate your products into the lifestyles of those who are possibly in the market to buy from you.
Don't just put your thoughts out there, get excited about your business!  Give your blog readers details on current jobs your business is involved in or why you think the windows and doors being installed in a new subdivision in your area will or won't work for the long haul.
Discuss in your blog the ins and outs of buying a cheap door or window versus buying higher quality ones.  Share with your readers the window and door challenges you've encountered in the past and how these problems were remedied by your business.
Look beyond your own market to bring the message home to your customers they should buy from you.
For instance, let's say that you happen to read that Angelina Jolie and Brad Pitt bought the unfinished shell of a cozy little mansion in northern California and they have hired small town contractors to complete the work so they could move in before the end of the year.
You could use this tidbit of celebrity gossip to make posts on your blog about the windows and doors you hope those contractors are installing (falling back on your own expertise to explain the reasons why).  By doing so, you educate our own potential high-end customers who will appreciate this information as they are building their own mini-mansion homes and consider your business for the job.
If you have a commercial niche that seems difficult to blog about on your own, do the next best thing:  Hire a blog writer.
A plethora of  bloggers are available right here on the internet and most of them will work pretty cheaply simply for the writing credit to add to their resume.  To pay $50 – $100 a month to start, with a byline given on the blog and a pre-arranged number of posts each week tends to be the industry norm.
Many bloggers will even work for free.  But be wary if you take on a blogger who works for free.  Often, they are using your blog as a vehicle to land a paying blogging position elsewhere.  (You could find yourself without a blog writer after a month or two.)
Why go to such lengths looking and seeking for new angles on your business to blog about?
For one thing, the days of thriving in terms of e-commerce with a non-interactive website are over.  For another, blog posts are an excellent strategy for adding relevant pages to your business website  in terms of keyword phrases for search engine page results.  Plus, you can  build trustworthiness among potential customers who frequently read your blog.
Bottom line, being creative in the way you post about your business is good for your website.  It's good for your Google ranking.
Best of all?  It's extremely good for your business in general.
Got a question for Debi Ketner, nextflywebdesign.com's professional internet marketer and search engine optimization specialist?  Ask away – you'll get an answer in a future blog post.