Years ago I got an invite from a friend to join a new social network called "Pinterest". I had no clue what it was, nor what the point of it would be, but I knew that I had to jump on it before my friends did so I could be "one of the first".
I did just that. Requested an invitation to be a part of Pinterest's first wave and, weeks later, got in.
At the time, I didn't understand the point of it. I just found images across the web that I liked and started a "board" in which I gathered all the things I liked in one place.
However, since then, it's become much more than that. From home remodeling to new recipes,  Pinterest gathers it all for you in one place. Now, there are many people out there that haven't uncovered the benefits of the social media platform and, due to that, I wanted to breakdown a few ways that Pinterest helps me be a bit better at life:
Pinterest – The Recipe Book
This year one of my biggest resolutions has been to cook more. I have my list of favorite recipes and usually stick to them, but this year I wanted to expand that list. To do that, I turned to Pinterest to find a list of recipes I could learn to cook.
Trying to maintain a clean eating lifestyle, all I've been doing is searching the term "paleo" and skimming through the recipes.  There's always a great list of paleo-friendly foods with awesome pictures and simple ingredients right at my fingertip making it easy to find what my next new dish will be.
What's also awesome is Pinterest now pulls in the ingredients into your search . Now you don't have to click through and go to the link to find out if you have everything you need to make your meal! See below for an example: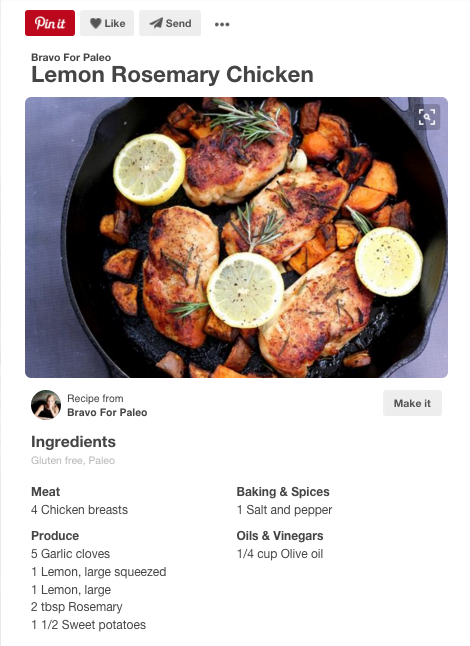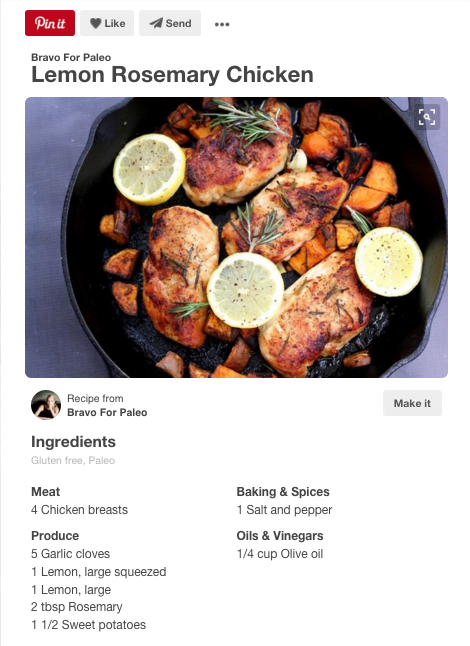 Pinterest- The Idea Machine
One other great part of Pinterest is that it is a community of millions of people that all have great ideas! From home organizational tips to travel advice, Pinterest has all the tips you need to be awesome at life.
For me – I've started collecting all the homeowner tips I can to make for the next step into adulthood.
Pinterest has articles that vary from "15 Hacks That Will Make Moving Easier" to a "Cleaning Checklist" and even "5 to Dos When Moving Into a New House". These blogs serve as great platform of knowledge of "dos" and "don't" for me as I get ready to move, making sure I don't make any mistakes that will cost me in the long run!
Pinterest – The Interior Designer
Another thing I love about Pinterest is that it has a  large catalog of photos.  These photos come from millions of sites, opening up your eyes to things that you didn't know were even possible.
One example of this: pallet furniture.
If you don't know what pallets are then here's a quick rundown. According to the Webster's dictionary they are a portable platform on which goods can be moved, stacked, and stored, especially with the aid of a forklift.
I use to work in a factory for a long time and didn't think pallets were anything special. But if you were to get on Pinterest, you'd realize that pallets are a gold mine.
You can make coffee tables out of them, wine racks, bed frames – you name it!
In fact, I've made a few things. Check them out: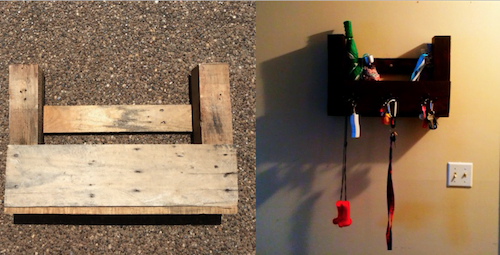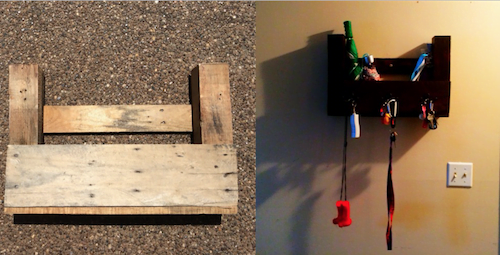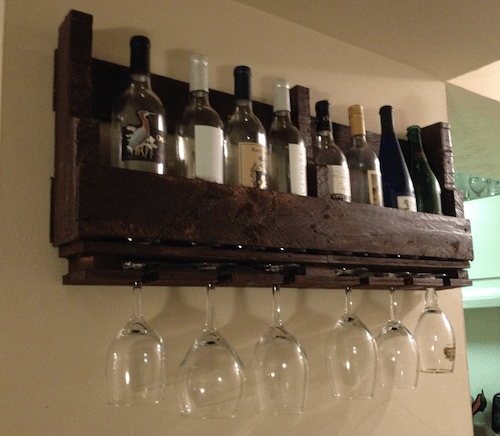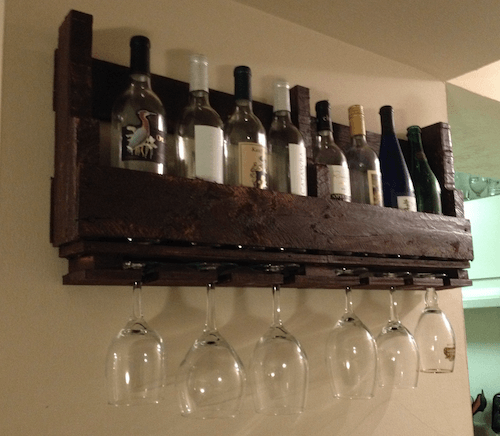 All these things? Wouldn't be possible without Pinterest (and stealing pallets from dumpsters).
Oh how the Internet is amazing and, to me, it's more productive for me to spend my time trying to better and enrich my life through Pinterest than it is stalking people from high school on Facebook.
If I were you – I'd jump on the Pinterest bandwagon immediately. You have nothing to lose and the wealth of inspiration and ideas you'll gain from it will totally be worth it.