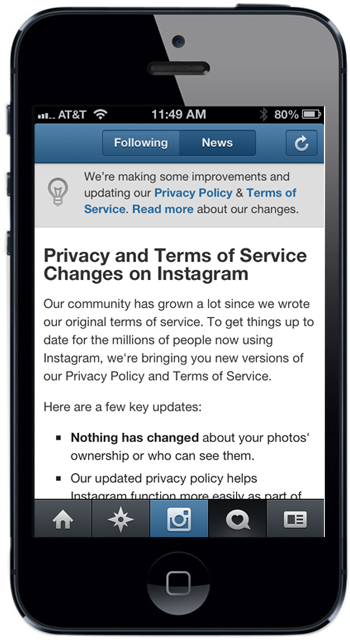 A friend of mine jokingly said recently "your children are going to look at their photos in 10 years and wonder why they are square in shape and have weird filters." This may not be the case in the near future.
With the new controversy many people are looking for different app options that are similar in quality to Instagram AND privacy-loving.
So where can you find these applications that provide the same kinda of filter-fun? We've got a few in mind for you.
HIpstamatic – Hipstmatic was one of the most popular smartphone camera applications before Instagram became a household name. When you open the application it emulates a camera and has numerous lenses that mirror Instagram's filters. The interface also has sharing abilities that allow you to post your filter-effected photos across Facebook, Twitter and Instagram.
Twitter – One thing that made Instagram popular was the community that it made around image-sharing. Twitter is now developing photo filters in its app, which allow the ability to stay in Twitter rather than go app-hopping just to post a photo of your "awesome" lunch. Although a majority of their filters are not as advance as Instagram's, who knows what is to come as they continue to make improvements to the app.
Camera Awesome – Camera Awesome is a app from Smug.Mug that is full of fun. It has advance compositional tools and setting for both focus and exposure. The base app is free and you can buy additional filters starting with packages of 9 for $.99 or – get them all for $9.99. Let me just tell you – that's an additional 250 effects!