It was 2010 when I first heard word about Apple's new product being developed, the "iPhone". Since then, smartphones have taken over the mobile phone market and is becoming a pocket must-have.
More and more iPhone apps are being developed. Some for entertainment purposes, some for connivence.
I'm a huge tech nerd. I mean, I work at a web design company and geek out about every new Apple Keynote. So when I found out about the app launch party for Lyft – I just HAD to attend.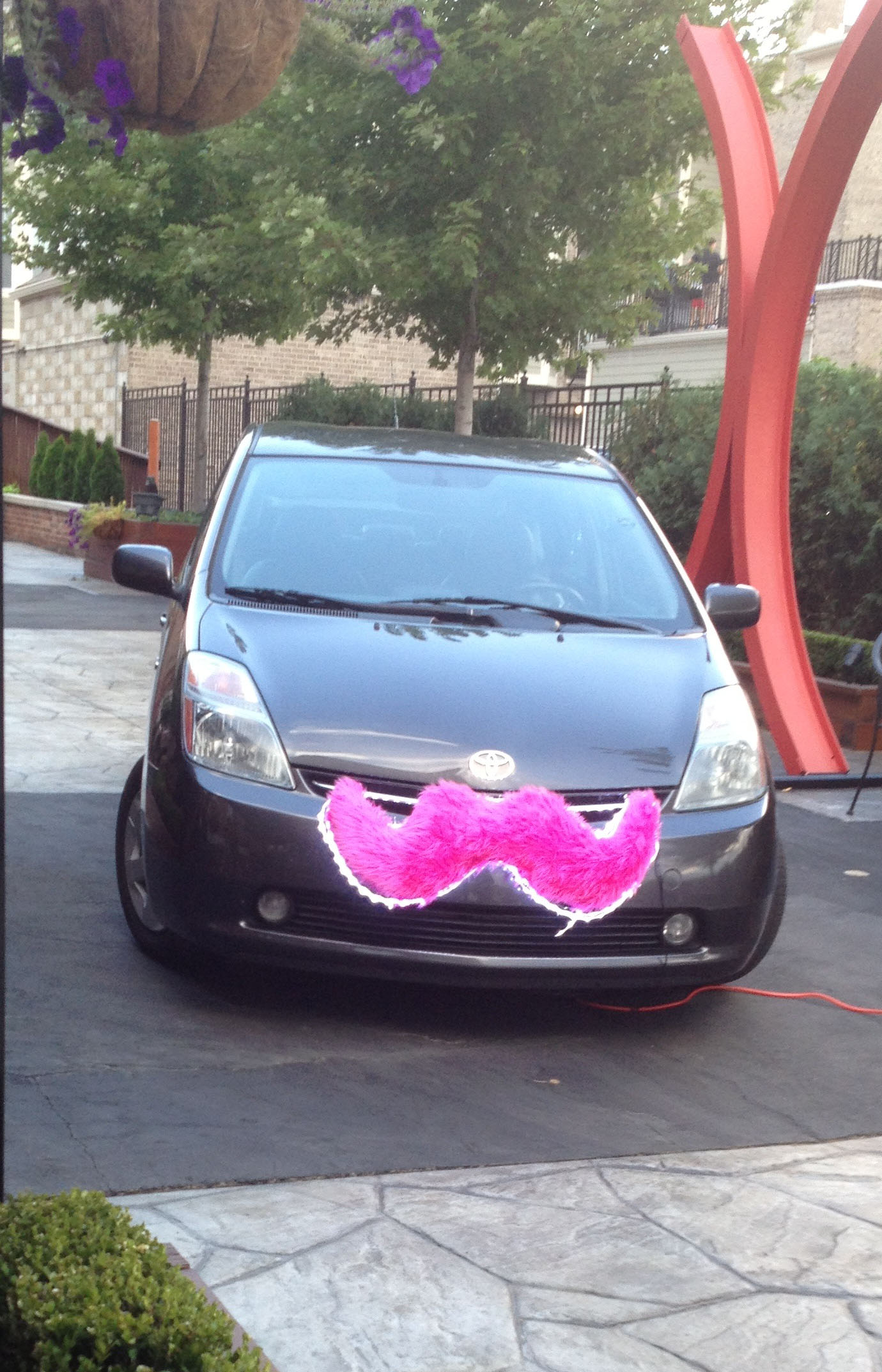 Here's a bit of information about Lyft: Lyft is mobile-phone application that coordinates peer-to-peer ridesharing by allowing passengers who need a ride to request one from drivers who have a Lyft-approved car. Unlike traditional taxi cabs, Lyft drivers do not charge any extra fares but instead receive donations from their passengers.
Also unlike any other taxi cab service, Lyft drivers go above-and-beyond to make sure you have a fun and interesting experience with is apparent by their eccentric pink mustache branding.
Lyft's tagline is "your friend with a car." and it definitely showcased that at the party.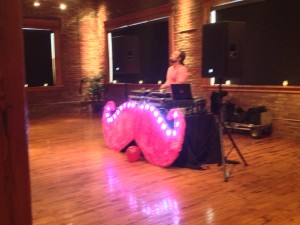 There were craft stations where you could make your own mustache, a photo booth where you could take pictures with your friends in fun outfits of your choosing, free food, an open bar, free t-shirts and a DJ whose booth was decked out with a huge pink mustache.
Late in the party they had a small marching band accompany a huge pink mustache cake while everyone was introduced to Indianapolis' group of Lyft drivers. These drivers offer services throughout all downtown Indianapolis up to Broadripple and will soon be expanding.
When moving down to Indianapolis, the one thing that I heard from people was the lack of the availability of a taxi. I feel like Lyft will be a valuable asset to the community and fill a much-needed void.
At the party I also received a $50 credit for the application. Next time I'm downtown, I'll try the app and do a follow up. Until then, I look forward in seeing the growth and how beneficial Lyft will be in the Indianapolis community.