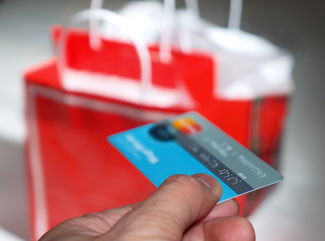 As this holiday shopping season comes to an end, let's take a look back to see the changing landscape of digital retail.
IBM released a report that analyzed Black Friday and Cyber Monday as a part of their 2012 Holiday Benchmark Report. Here are a few of its top findings:
Consumer Spending Increases: Online on Thanksgiving grew by 17.4 percent, followed by Black Friday where sales increased 20.7 percent over last year.
Mobile Shopping: Mobile purchases increased significantly with 24 percent of customers using a mobile device to visit a retailer's site, up from 14.3 percent in 2011. Mobile sales exceeded 16 percent, up from 9.8 percent in 2011.
Multiscreen Shopping: Consumers shopped in store, online and on mobile devices simultaneously to get the best bargains. Overall 58 percent of consumers used smartphones compared to 41 percent who used tablets to surf for bargains on Black Friday.
Social Sales: Shoppers referred from Social Networks such as Facebook, Twitter, LinkedIn and YouTube generated 34 percent of all online sales on Black Friday, a decrease of more than 35 percent from 2011.
What does this information mean?
Have your Website Holiday-Ready: Shoppers are increasingly looking for other ways to shop rather than spending hours in line at department stores.  Make sure you have updated your website to assist in holiday sales.
Have a Social Media Presence: Consumers are turning towards social media for promotions and discounts to aid in their holiday spending.
Have a Mobile Site: It is important to have your website be mobile-friendly so you do not lose sales.
If you are looking for help with any of these services, call NEXTFLY at 317-219-3111! We can discuss and determine which options best fit your business needs.