Need a Professional Blogger? 
Did you know that to rank high on Google, you need to add content to your website regularly? Though adding content to your website won't show immediate results, it will rank you higher over time and the best way to do that is to hire a professional blogger. There isn't an exact time frame of how often you need to update your website with new content, but at NEXTFLY Web Design, we recommend doing it at least monthly and the more content or blog pages you add, the higher chance you have of getting noticed. 
SEO and Content Writing 
SEO (search engine optimization) is also a huge part of getting noticed online. When you use SEO in your content pages, you are casting a wider net to get views on your website, which can lead to you getting more potential customers. If you are interested in SEO or learning about its importance of it, check out this article.  
A lot of businesses utilize content writing and blogging for their websites. These content pages can be anything from in-depth information about their business to the products or services they provide. They can be about anything you would like to highlight about your company. 
Do I Need a Blog for My Business?
The real question here is do you need a professional blogger for your website? Some companies don't see the value in hiring a professional content writer for their website, but here are a few questions to help you determine if you do: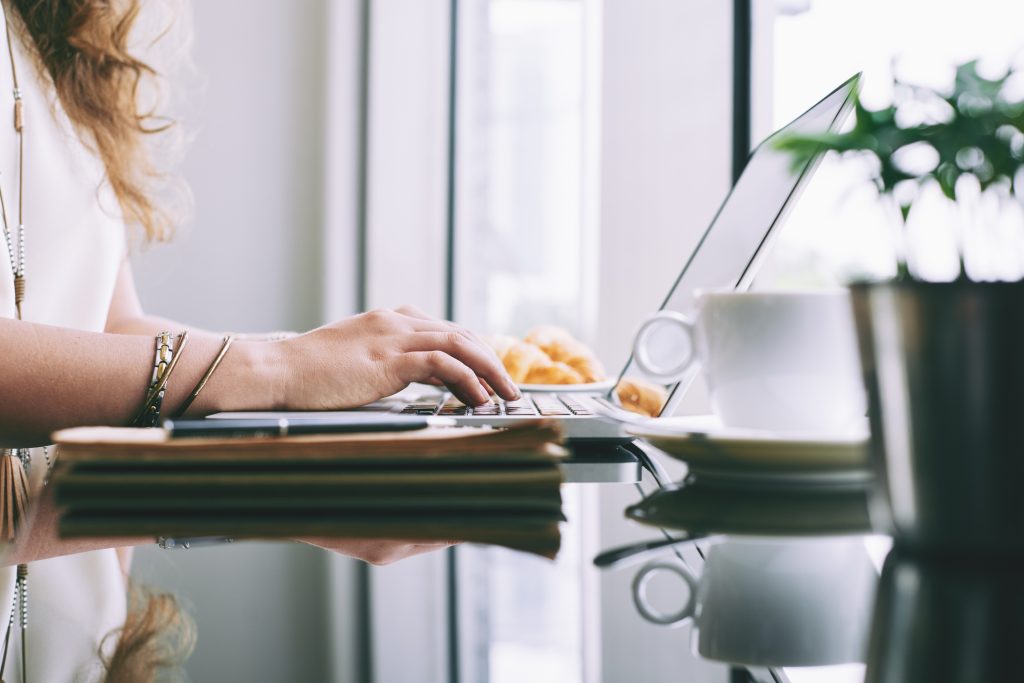 Do I want more exposure online for my business? 
Do my customers have a lot of questions about my services and/ or products? 
Am I lacking in content for my social media? 
Do I need help strengthening my brand? 
Are strong connections with my customers and clients important?
Do my competitors have a blog? 

If you answered yes to any of these questions then it is time for you to think about starting a blog for your business. 
Choosing a Professional Blogger for My Website 
As a business owner, you already have a lot on your plate. It is tough managing everything at once, especially for small businesses. So you should hire a professional blogger to get you the right exposure and information and that's where we come in. 
NEXTFLY has skilled content writers on its team to give your company the best chance at getting discovered on Google. We also write for the tone of your company. We understand that each company is unique and that you want to stand out from the rest of your competition. 
Contact NEXTFLY Web Design to Hire a Professional Blogger
Do you want to reach a wider audience for your business? Are you interested in hiring a professional blogger for your business? Look no further than NEXTFLY Web Design. NEXTFLY is a digital marketing agency that helps small businesses reach their marketing goals. We offer web design, on-site SEO, content writing, and so much more. Check out our website for a list of our services. If you are interested in hiring a professional blogger, contact one of our sales representatives today to get started on creating your blog.