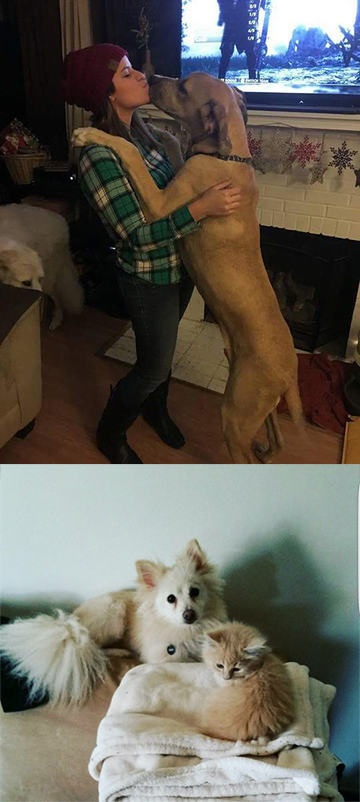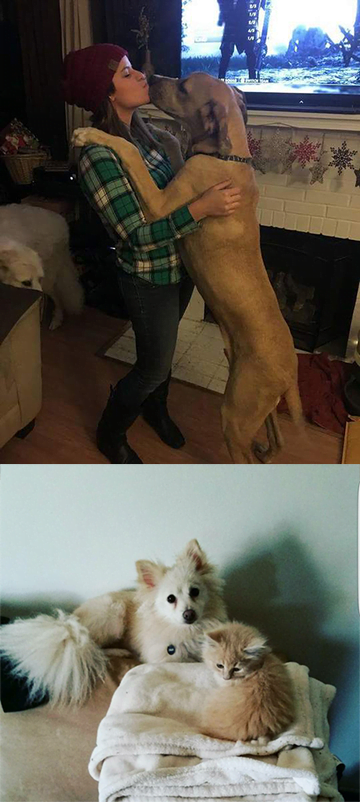 Hi! My name is Devon Adomatis, my role recently expanded to bring me on to the Nextfly Web Design team! Previously, I had been working for Nextfly's sister company, NuWire, as the Business Development Advisor for Sprint. After working for NuWire for the last few months, it only made sense that I bring the best of both worlds to current and new clients! I hope to be your one stop for any and all of your business development needs!
Within the last few years, life has brought be back to the Indianapolis area after living in South Louisiana for four years. I have found myself closer to family and friend. I am very passionate about spending my time staying active year-round with my boyfriend, Mike. Together we love to travel any chance we get; whether it is a quick camping trip or a week-long cruise (coming May 2017)! Between the two of us, we have 5 amazing fur babies of all different sizes! We have a Pomeranian, Great Dane, Husky, Great Pyrenes, and Cat.
I never knew I would find such passion in sales and helping clients in what best suites them! I am excited to join the Nextfly team and focus on helping you meet your full potential for your digital marketing and wireless needs!