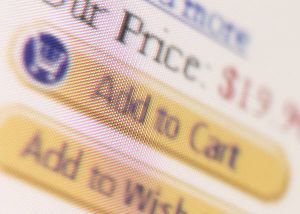 Why would businesses in a town the size of Duluth, Minnesota (population 85,000 according to its 2007 census estimate) need a big-city Nextfly approach when they have companies in their own communities to build websites for them?
It might seem illogical.
What would a big-city web design company possibly know about business in a smaller town?
Ah, there's the rub, as they say.  And here's why:
Any business that opts to achieve an internet presence via a website is a business venturing into the fast lane of even bigger business for itself.
As such, your business doesn't merely need, it literally demands an expert web design company to provide a highly competitive, extremely easy to use website for your customers.
It doesn't matter whether you sell hometown souvenirs, hand-crafted jewelry, recipes on how to prepare Minnesota wild rice or offer rooms in your own picturesque bed and breakfast in a city the size of Duluth.
The more your web designer knows in terms of sophisticated, state-of-the-art e-marketing techniques – ones that actually work and reap profits for your business – dealing in a large, highly-competitive commercial market – the more advantageous it is for you and your own business on the Web.
A web design company operating in a major metropolis has a more evolved and intricate understanding of the necessary aspects required for e-commerce simply from having built successful websites for a plethora of other businesses.  That web design company knows what works and what doesn't.
Why? Because it's a company that focuses on actual results and not mere training manual theories.
Think about it
Because a web design company thrives in a major market, you can rest assured that your business will benefit from such considerable expertise.
Bottom line, that big-city web design company will have the right know-how in order to turn your localized business into a thriving, successful business online.
Second, a business in a town as tourist oriented as Duluth needs a savvy big city web design company since so much of its local revenue is generated by tourism.
As Dane Carlson wrote in his article, "Small Town Website Must Haves" in reference to how so many small town businesses don't have websites or nearly adequate websites:
Those that do, unfortunately, aren't as complete as they should be.  Some don't  even have the bare minimum of information that a local business website should  offer.
In other words, a big-city web design company's approach means that your business website will not only contain all the necessary components it needs – but also every aspect required to enable your business to compete and ultimately succeed in the online marketplace.
Unfortunately, so many just don't understand the mere vision involved in having a website that is so attractive, so sleek in terms of its operation, so contemporary that it literally draws new customers to them and blows the competition away.
They fear making the jump from a "brick and mortar" business to one that realistically becomes global once that business achieves a strong, competitive internet presence.
Becky McCray wrote in her article Solving the small business website problem:
Small businesses without websites either want one or don't want one.
The small businesses who want a website have all levels of motivation. Some are eager, actively seeking and comparing solutions. Most are only somewhat interested: they know they need one, but they are passive. Until they hit something that hurts in their business, they will let it lie.
It makes much more sense to be proactive and establish a top-notch professional website to represent your business for those customers who are out there Googling and looking for you.
Small town business websites hold the potential to make big business income.
And that's what those who run businesses in towns like Duluth are able to enjoy when they hire big-city web design companies like Nextfly.  Serious visibility via the Web and profits reaped from a highly-competitive website while living a pleasurable smaller-town lifestyle.
Can you honestly get the same results from your own hometown web design companies?  The wrong answer to that question could cost you.  It could cost you more than you're willing to lose.
Talk to the experts here at Nextfly.  They've got you covered from start to finish.  Professional web design, e-commerce solutions and search engine optimization.
All at more than competitive prices.
Debi Ketner is a professional internet marketer.  Read her here each week on nextflywebdesign.com and share your thoughts!