While the Super Bowl game itself is the real reason sports fans watch the "Big Game", the commercials aired during the event are a HUGE factor in Super Bowl viewing.
With Super Bowl ads being so expensive, advertisers want to stretch the value out of their ad spot. This desire to get the most out of their money has prompted advertisers to release teasers of their ads online ahead of time to get people to start talking.
Just recently supermodel Kate Upton appeared in an online Mercedes-Benz video on a low-cut top and Gildan Activewear showed a young man waking up in weary handcuffs, looking confused.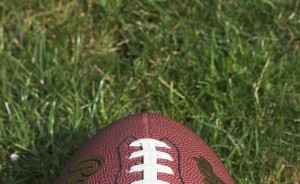 Super Bowl ads get around 111 million views, but having the commercials leak online allows the ability for a much larger audience.
Personally – I'm not a fan of the teasers. I like watching the commercials organically during the big game. What I do enjoy, however, is the ability to vote the next day for my favorite Super Bowl ad and share them with friends and family on Facebook and Twitter.
I haven't watched any of the teasers and I don't plan on it. If I could, I would abstain from hearing about them completely. However, the advertisers have found success in their strategies. I've heard numerous stories on the radio, on online news websites and on my Facebook and Twitter streams. Their mission to gain a larger audience – has definitely been accomplished.
What are your thoughts on Super Bowl ads making their way across the web days before the game? Tell us in the comments below!