If you are new to the world of digital marketing and SEO, you have probably heard the word 'keyword' a few times. Keywords are defined as topics or ideas that define what your content is about. Say, for instance, your business is a trash company that picks trash up in residential areas. In order to have strong keywords, you would probably want to use words that reflect what your company does, so you would use keywords and phrases like 'Indianapolis Residental Trash' or 'Carmel Waste Disposal' to use around your website, content pages, and your Google My Business account.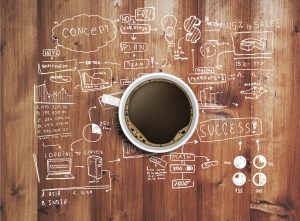 The key to using keywords is relevancy. Any keyword you use on your website has to relate to your business and what your clients or customers are searching for on search engines. When your keywords are integrated all over your website, it tells Google and other search engines that these pages are important and should be highlighted when people search for your business. Typically, the best way to get a good keyword is a combination of the service or product you want to highlight and a target location. This usually would be a city that your company is located in or where most of your clients are from. 
Strong keywords are vital to having a great SEO, or search engine optimization, ranking, and great SEO rankings mean more people are visiting your website and you are making more money. At NEXTFLY Web Design, we offer two versions of SEO that require a list of relevant keywords. 
On-site SEO only requires one keyword that covers your website, however, having a list of various keywords will help us narrow down the keywords that your competitors are using or the keywords that your clients/ customers are searching for online. When we find the perfect keyword for your business, it is placed on the front end and the back end of your website. After that, Google will see the importance of your website and its keywords, and over time, it will move your website up in ranking.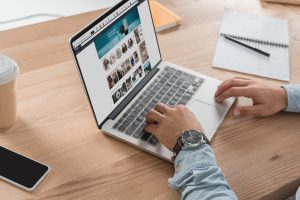 On-going SEO is a little bit different than on-site SEO. This requires multiple keywords from your website. Depending on how many content pages you want per month will depend on how many keywords you should have prepared. We usually like to have keywords planned out for the next 4-6 months when writing your content. If you decide to have 3 content pages every month and have a plan for the next 4 months, you will need at least 12 keywords to have strong SEO content pages.
In order to ensure that you have the strongest keywords compared to your competitors, we run your keywords through analytics software to see who is searching for these keywords and phrases and where these people may be looking for your business or service depending on the keywords you provide to us. After that, we incorporate those keywords into your site and we let the search engines do their thing and raise your website higher up on search results. The timing on this can vary and it isn't an immediate fix, but once your keywords kick it, you will see amazing results. 
If you are looking for a skilled company that will help you find the right keywords or raise your SEO ranking, contact NEXTFLY to get started!