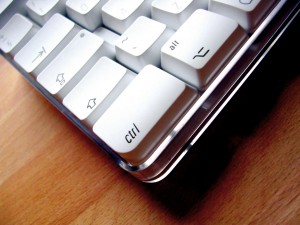 Do you ever have 10 minutes to spare during your day? If so, might I suggest taking some of those minutes to dig into your website…
When is the last time you posted anything new? If you still have the same stuff going on, or the same blog on the home page for more than 3 weeks, you may need some fresh content.
But WHYYYYYYYY? Well, here are a few good reasons:
1. Search engines love it – You've heard it over and over again. The more current you keep your site…the more you post, the more original content you have, the better the numbers game is with the internet gods. That in and of itself should be reason enough to pop on there and write some stuff about your business or the everyday adventures in your business, however, it's usually not… so, let's go on.
2. Gives YOU a better look – I made a big mistake a long time ago, and it took a post from Chris Brogan to make me get in and change some things around (mainly for one-person businesses). I used to have all this mumbo jumbo in my bio about Lindsay this and Lindsay that. I mean, really, I'm the one who does all the work…the selling, the billing, the doing. So, I needed to go in and update it to make it first person, not third person. Because, really, I'm the only person you deal with. If you're your own business, make it personal. People like dealing with people.
And what I mean by "it gives you a better look" is that when you go through and really look at what you do, you sometimes get a better perspective on what is REALLY going on with your business, how you can help your customers more, or how you can get more creative overall.
3. It shows you care – This is big. You're actually giving to your customers when you blog or put new information on your site…granted, if it's more than just trying to sell to people. Maybe write about how people can avoid calling you if they take steps 1, 2 and 3. A little good advice from the expert (you), goes a long way to us who need your help.
4. Better writing – Most of the people I know have become better writers over time. The more you write, the better writer you become. When it comes easier to nail out a blog post, sometimes you can do it in half the time you used to.
The bottom line is that websites should be easy to use, easy to navigate, have current information on them, with stuff people want to hear about. Don't just hire someone to do the site and think the job is done. Put some time into doing it or hire to keep it updated for you. Take advantage of everything the web has to offer.
Let us know if you have any questions… or if we can help you.