Should you….or shouldn't you? If you are having thoughts of needing a website to promote your business or skill, you might have some preconceived ideas in your head about what that entails.  Some of these might be positive thoughts, some may be negative, and both can make you feel overwhelmed.  These thoughts are most likely based on what knowledge you already have about Web Design, but some, unfortunately, may be based on incorrect information you have been exposed to along the way.  Hopefully, this article will help you eliminate some of your negative thoughts, by looking at a few website myths that are just that…."myths"! Some call it "debunked" which is a popular catchphrase often used today, but keep in mind that this is just another word for "disproven".  There are more myths than can be noted here, but here are a few that will help you feel more confident and comfortable in your decision to have your own website and what it will take for you to accomplish this.         
ALL YOU NEED IS A GOOD PAGE DESIGN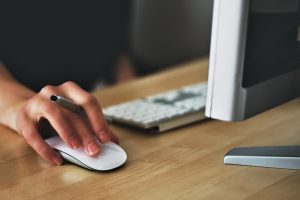 Actually, the design itself is not enough to generate traffic.  There are many other aspects of a successful website.  One is that you need quality content that includes ease of navigation that allows your visitors to access your most useful pages quickly.  Those links are important to the user's experience.  An attractive website without hassle-free navigation will not help your web presence.  Also, it's not just about what you need to include on your site, but also what you don't need.  Too much content can turn a customer away just as easily.  
WHEW!  YOU ARE FINALLY DONE WITH IT!
Just like most things in life, routine maintenance is needed and updates will always be necessary to maximize your site's presentation.  Why would any visitor return to your page, if they know there's nothing new to see?  To have true Search Engine Optimization, you need to be aware that website trends are constantly changing, and more importantly, your customer's needs may change along the way, too.  
WEB DEVELOPMENT IS EASY TO DO!
Some people think that because they consider themselves "tech savvy" it can't possibly be that difficult to create their own website.  Hopefully, after reading some of these myths you've already decided that there's more involved than just creating that one-stop page.  There are many programming languages that are used in creating a user-friendly and highly functional website.   The website itself is only one step in creating the final product, and more advanced technical skills are needed to complete this project.  
GOOD WEB DESIGN IS EXPENSIVE
All businesses have expenses that are figured into their operating costs.  An experienced web designer can help you with a design specific to your needs.  They know the basics of design, and you are paying them to customize this knowledge specifically for you.  Of course, you have probably seen free website services, and hopefully, you know they aren't really free.  
LET NEXTFLY DO THE WEB DESIGN FOR YOU
This is why you can trust your needs to Nextfly.  Even with only some of the myths explained, you can see why a professional web designer is what is best for both you and your business.  Our professionals will address all of the things you're concerned with, and more importantly, the website features that you haven't thought about yet! Contact us today to see how we can help!