A website can be something that is very simple or something that can be extremely complicated. This all depends on what kind of business you're in and what you want your website to do for you. WordPress has over 50,000 different plugins to choose from which can give your site-specific functionalities. But, there are some features that all websites should have by default that will allow your website and business to thrive. If you are missing any of these five features found down below, your website is missing out on potential traffic.
What Your Website May be Missing
Mobile Responsiveness
Not everyone is in front of a desktop all day, but people do have their phones on them at all times. Due to this, it is very important to have a mobile responsive website since around 52% of all web traffic goes through mobile devices. Your website might be easy to deal with on a desktop, but if it can't scale down to a smaller device, it can make it difficult for users to navigate your website. Google will also penalize you for not having a mobile responsive website by hurting your SEO rankings. To see if your website is mobile responsive, Google has a mobile-friendly test that will let you know if it is or not.
Reviews/Testimonials
While people are looking for a service to use, they are most likely going to look at different companies. A great way to quickly compare two companies is to look at their reviews and testimonials. If one company has few reviews and they all are bad, while another has a lot of great reviews, people are going to go with the latter. A testimonial section is a great section to have on your website to show your users how previous clients viewed your service. Similar to the reviews, if one website has great testimonials while another website has none, then more people will most likely go with the one that has them.
Social Media Integration
There are currently 3.5 billion people that are on different social media platforms right now. Why wouldn't you want your business to be in front of all those people? People may want to learn more about your services if they discover you on social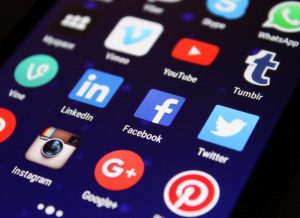 media, so make sure you add a link to your website in your bio on all the social media platforms you use. You can also add a feature to your website that pulls in social media posts to your website. So, every time you make a post on your certain social media platform, it will also show up on your website. This feature is a great way for your socials to be discovered as well if people are first finding you through your website.
SEO
Google has a way of ranking different websites based on keywords and it is called Search Engine Optimization. If your website is not optimized on Google, then no one will find your website if they type in the keywords that relate to the services you provide. There are over a hundred different factors that go into SEO, but one thing you can do is create a sitemap for your website. A sitemap is a file that shows the individual pages of your website. This helps Google bots to easily crawl your website for content and relate them to keywords. Another way to increase your SEO would be to consistently and strategically create content related to your business or industry. You can do that by having a blog.
Blog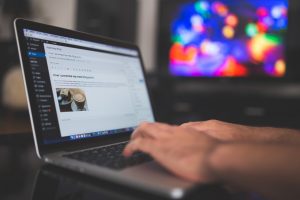 Just mentioned above, having a blog for your website is a great way to create content for your website and boost your SEO. Google will reward websites with consistent and relevant content. You could talk about anything that relates to your industry or business. When you are writing a blog, make sure you think of a keyword you would like to rank for on Google. Once you have that keyword, strategically place it within your blog. Place it in your headings and bold it in paragraph text. But, be careful to not spam that keyword as Google will recognize that and penalize you. There is a plugin called Yoast SEO that will guide you through what you need to do to have an optimized blog post.
Contact Nextfly Today!
Is you website missing these features and you are not sure how to implement them correctly? Reach out to us by following this link and we can help!