First thing you'll need to know when getting started with AdWords is being able to wrap your head around what exactly AdWords is. AdWords is Google's advertising network that allows companies to place advertisements on nearly every Google search, search Partner page, Youtube video and Google Partner website.
Those advertisements can come in a variety of forms. They can be:
An ad with text and a clickable link that displays on Google Search results

An image ad that shows up on a blog website.

A video advertisement that shows before a YouTube video.
and more!
How are ads placed:
Your advertisement, in whatever form you choose, can be placed in a variety of spots but ultimately you are in control of that placement.
For the search network, your ads may appear on the following:
Google search, Google Shopping, Google Maps and Google
On the display network your ads may appear on the following:
Google-owned sites like YouTube, Blogger, and Gmail

Google Partner websites across the internet
What are the Different Types of Ad Formats
Text Ads
As mentioned above, your advertisement can come in a variety of forms, but one of the most popular forms is the text ad.
The text ad is the most popular type of Search Network advertising. It includes a descriptive headline, website link and descriptive text with a call to action included.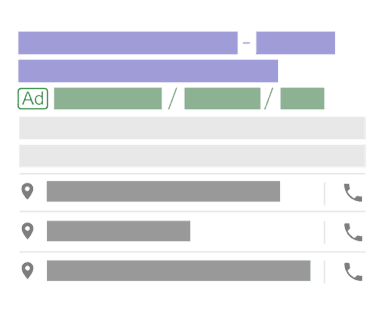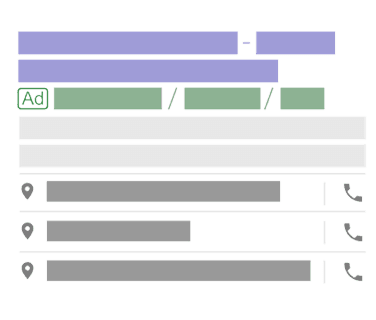 Ads with Extensions
One of the most beneficial types of ads for the search network is an Ad with Extension. An ad with an extension helps provide your audience additional information to your text ad such as your business' phone number, location, or a certain deal you might be offering.
Image Ads
Wanting to be a bit more visual with your offerings? An Image ad might be the best fit for your company. An image advertisement captures people's attention as people browse websites throughout the internet, more importantly, potentially on industry relevant websites with clients that are looking for similar products to those of which you offer when they see yours!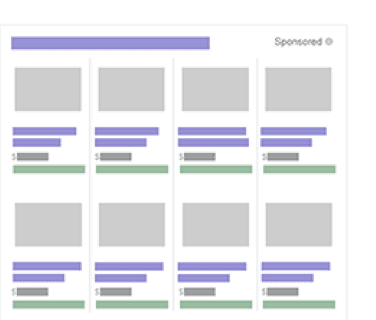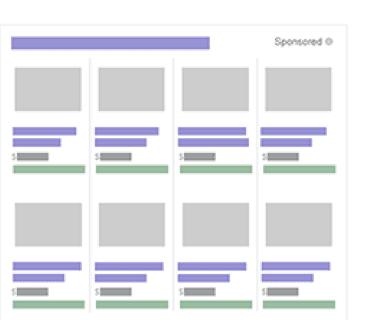 Shopping Ads
Sell a product online and want to advertise it within Google's Ad network? A shopping ad might be a great option for your company.  Shopping ads contain information about the product you offer including pricing, so users get a good understanding of the product your company sells before they click your ad.
Video Ads
Video ads are just what they sound like — a standalone video ad or a video ad that runs inside another streaming video. With a shift of advertising going to video, having a video advertisement is a great opportunity for your company to set itself in the forefront of the digital marketing evolution, beating out your competition in areas they have yet to have embraced.

Call-Only Ads
With a huge increase of Google searches being made on a mobile phone, a call-only ad is a great option for companies wanting to catch customers while on the go!
Call-only ads allow your customers and potential clients the ability to call your business directly by clicking on your advertisement.

All of these advertisements might be a great start to get your company's name out there in an area where potential clients and customers might already be with a budget that you can control and make adjustments to on a regular basis.
Interested in learning more on how to get started? Read more about Pay Per Click Marketing here.