A lot of business owners come to Nextfly Web Design to commence a marketing plan for their new company with limited direction. For most small businesses, they know they need two things: a website and a logo.
When it comes to logo design, it's important to consider what you want the logo to reflect about your company. Whether you are rebranding your company with a new logo or designing your company's first logo, you need to ask yourself these few questions:
What do your want your brand identity to say about your company?
A logo should support your company by giving people a sense of what it does and who you do it for. For an example: The Yoga Studio's logo design is a very light, fun and earthy tree. Perfect for a place that focuses on nurturing your mind and body.
Do you want to stand out from your competitors?
Well, of course you do. Some of those competitors can have old, out of date typefaces and designs incorporated with their company's logo design. To set yourself apart from the competition, look into design trends that are fresh and timeless. Don't rebrand your company just on what's popular in the design industry at the time. Look for a design that will last.
Is your design unique?
Many companies come to us with logo designs of other companies they admire for us to get going on the brainstorming process. However, since your logo reflects your company, it is important not to look too closely to the design of others, especially not your competition.
Does it reflect the goods and/or services your company offers?
When you start your company, you have an objective and overall mission for the company that might change. For an example, look at McDonald's: They began in 1940 as a barbecue restaurant, but quickly transformed into a golden-arched, fast food burger chain. When you are considering redesigning your logo, think about if your logo reflects where your company is at that time and if your current offerings reflect your company's direction.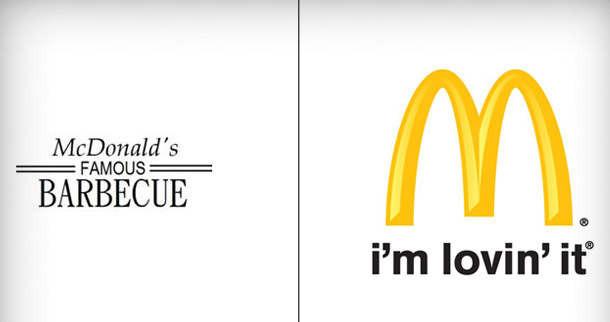 If you are interested in designing or redesigning your company logo – get in touch with us at 317-219-3111 or visit our logo design page.