Is it time for a new business website?
A well-designed website can be one of your most powerful marketing tools, it's how potential customers find you and learn more about your services, if it's not working properly or optimized for usability, you may be losing business.
But a redesign project can be daunting. It's a large investment of time and resources, but it's worth it. Eighty-eight percent of consumers research products online before making a purchase.. what are they finding on your business' website?
Before starting a redesign project, it's important to define what you want your website to do. Are you looking for new customers? Trying to educate your audience? Or is this an eCommerce site, trying to get people to make a purchase right then and there?
Once you have an idea of what you want your site to do, it's time to decide if it's doing it, or doing it well.
Here are 7 reasons why it may be in the best interest of your business.
1. Not optimized for mobile
More than 17% of global web usage comes from mobile devices. Consumers expect a mobile site, and are quick to leave sites that aren't optimized for mobile. Having a mobile site makes it easy for your customers to not only use your site, but it also helps you earn higher search rankings. Search engines know when your site is optimized for mobile and will rank you higher than if your site weren't.
You can read more about the benefits of having a mobile site here.
2. Not showing up in search results
If your site isn't showing up in search results, redesigning your site with SEO in mind could help.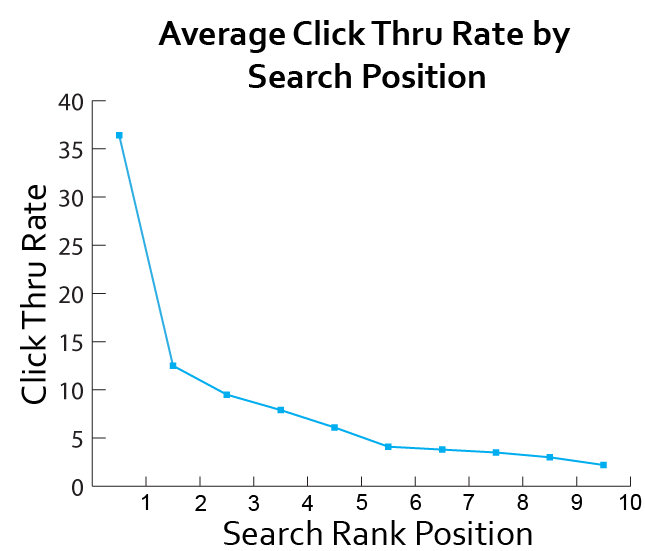 Incorporating new optimized content can help your website earn a higher ranking. Organic search makes up 64% of traffic, meaning if you're not showing up on the first page of search results, people aren't maximizing your potential from search engines. Why the first page? The first result for a search gets 36.4% of clicks. This drops to 12.5% for the second result, and it continues to drop with each position. Before you even get to the bottom of the first page of search results, you're at 2.2% of clicks.
Narrowing your focus on keywords will help you earn a higher ranking in search engines. It just takes time and properly optimized content, which should be a part of any new redesign project.
3. Not performing
Is your current site getting visitors? Are your pages earning conversions? If not, it's time to redesign. Your visitors may be confused by your current design, or the content may not be relevant. Looking at your bounce rates and exit rates can help decide which pages aren't performing as well as they could be.
A new website design can help guide visitors to the right pages, which could improve conversions.
4. Outdated design
You have just a couple of seconds to impress a visitor with your site, so it's important that your site look professional and up-to-date. Like fashion, web design has gone through different trends over the years, what was once "cool and trendy" is now tacky and old-fashioned. Don't let your site be the socks with sandals of the internet.
5. Site doesn't work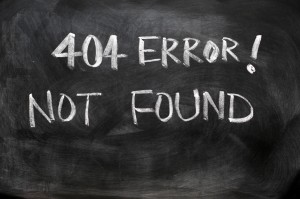 If your site doesn't work, people will leave. That's common sense. What's worse, is that visitors to your broken site will become frustrated, and most likely lose trust in your brand. They no longer see you as a business that cares about customer service. Broken links, awkward navigation and are all things that can be fixed with a redesigned website.
5. Focus of business has changed
Business goals change over time, that's natural. But your website needs to be current and be in line with these new goals. Redesigning your website and updating your content can help keep your marketing materials consistent with your new focus. Read more on how consistent branding can start with your website.
7. Updated Target Market
Just like business goals, your target market can change. This can either be a result of a shifting focus in your business or by re-evaluation of your business plan. Knowing your target audience is key for developing content and planning your navigation. A site for millennials using their tablet to access the site is going to look a lot different than a website for baby boomers using a desktop.
There are a lot of variables for deciding when it's time to redesign your business website, and this is by no means an extensive list. No one is going to know your business and it's needed like you, so if you think it's time to make a change, go for it!
Still not sure if it's time? Give us a call! NEXTFLY will walk you through your current site and help you determine the best course of action.