There are many clients that approach us wanting to show up on Google, but they don't know where to start. One thing we often suggest to our clients is setting up their business' Google listing. Today I'm going to walk you through the steps of developing a Google+ business account. With this account, you will be able to provide your clients/customers with all of your business information as well as start communicating to them through the social networking platform, Google+.
To start things off you will head off to the source: Google.
On Google type in "Places for Business".
You will arrive at Google Place's page. On there you need to log into your account. (Note: It's important to have a Google account already set up that you can use.)
Once you log in with that account it will ask for your business' phone number.
After you type that in, Google will give you results of all the existing listings with that number.
If your business is already listed – it will appear as a result. If not, It gives you the option to add your business.
Google will give you a list of basic information that you can full out for your business including hours, location, phone number, website.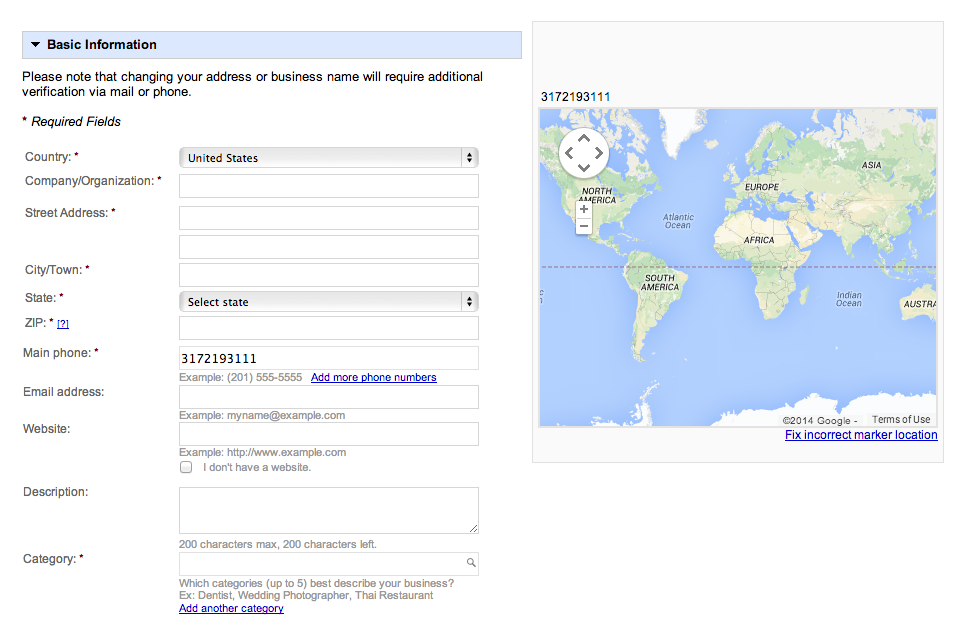 When you have all the information submitted, Google will send a verification post card to your business with the address you provided. Once you have received the post card, make sure you back to Google Places to validate it.
In the meantime, complete your business' Google+ page by uploading your business logo and any photos you might have.
Start communicating with others on Google+, set up your Google Authorship and have fun learning the ins-and-outs of Google+.
One you verify your business listing, your listing will soon be up and running!