For small businesses having to compete with national chain organizations, it is imperative to have an online presence. However, for many small business owners, having a strong online presence is of secondary importance. Instead of spending the time to establish a quality website, businesses invest unprecedented amounts on short-term local advertising such as radio, TV, or print ads. Although these advertising strategies might reach a portion of the desired target audience, a significant amount of the ads go unnoticed.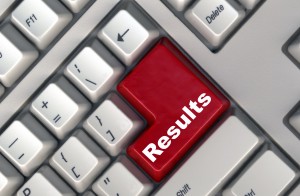 People are increasingly connecting to the Internet for longer amounts of time and on a variety of different devices. According to Nielsen's 2012 Social Media Report, time spent on PCs and smartphones was up a significant 21 percent from July 2011 to July 2012.
Focusing on investing in a quality website, a social media presence or even an digital marketing campaign you have the ability to reach customer's where they spend a significant amount of time – online.
WEBSITE DEVELOPMENT
The first step to producing a quality online presence begins with developing a web site. More and more customers are turning to the Internet to make purchasing decisions, making it vital for companies to be on the web. Sometimes the website is a customer's first impression of your company, so make it a good one! Having a flashy website is not a necessity. When it comes to web design, simplicity is key. The main focus of a site should be its ease of use. A website is where customers go to get to know what a company does and what services they have to offer, so it 's important that it is easy to navigate. Websites also have a great return-on-investment. Both print ads and radio spots will quicly come and go, but a website will live on long after your initial investment.
SOCIAL MEDIA PRESENCE
Social media platforms, such as Facebook and Twitter, are other great marketing recourses. People continue to spend more time on social networks than any other category of sites – 20% of their time spent on PCs and 30% of their mobile time (Nielsen). Companies are utilizing Facebook and Twitter to engage and communicate with their customers in real time. Social media allows your business the opportunity to build a direct relationship with your customers and continue to expand your brand presence digitally.
WHY TO INVEST IN YOUR ONLINE PRESENCE
Due to changes of consumer behavior towards digital platforms, it is increasingly important to have a high-quality online marketing presence. Let the beginning of the New Year also be the beginning of your shift to digital thinking.