Hundreds of thousands of companies and businesses are doing anything and everything for the first-page results on Google in today's society. Why? Because it is absolutely necessary to remain relevant.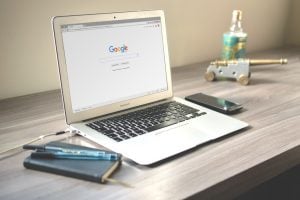 Let's go back and cover what SEO is exactly. SEO stands for Search Engine Optimization. It is the process of optimizing a website to rank highly on search engines, such as Google, in organic listings. The organic listings do not include the pay-per-click ads at the top of the page.
The higher a business is ranked in the organic listings, the higher the traffic it will drive. The key to this is driving the right kind of traffic. You can drive the right kind of traffic via keywords. Another blog post diving into that can be found here.
SEO will absolutely increase a business' searchability and visibility, but there are some other benefits that you should take advantage of when it comes to SEO. It is essential and important for your growth. Outlined below are reasons Nextfly Web Design recommends SEO for your site because if you are not on page one, you are not winning the click.
1. SEO is a Long-Term Marketing Strategy
And it's pretty simple. Kind of a no-brainer, especially if you allow us to help. SEO can have a positive impact within the first six months of action. Google loves fresh, new content. You can feed this need by writing consistent blogs or content pages using keywords that you want to be recognized for. Consistently giving Google fresh content can have an impact that will last years.
2. A Good SEO Ranking = Better User Experience
Very few people (or businesses) realize that user/consumer experience plays a very big role in the increase of rankings. Google has become very smart when it comes to analytics. This search engine can now understand and differentiate the differences between a favorable and unfavorable user experience.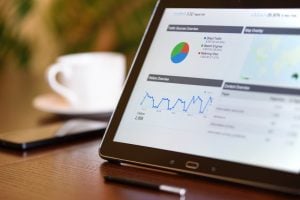 Consumers know what they want and when they want it. We are an immediate gratification society. So if we can't find it, the performance will suffer. Google has become an answer engine that offers data desired or searched for on SERPs or search engine results pages offering consumers the answers in fewer clicks than ever. Thus, increasing the quality of the user experience.
3. Credibility
Users believe that organic search rankings are more relevant than PPCs or pay-per-click ad campaigns. Why? Because this ranking is generally achieved by high-quality content. How can you back this up? Designing a website that is so clean and user-friendly, that users will share with friends or come back again time after time.
This type of quality and credibility allows businesses to foster relationships with consumers. Nextfly Web Design specializes in finding solutions for your business, such as building your online presence, climbing your business on organic rankings through SEO,  assisting in planning out keywords that will help SEO, and a plethora of other ways to grow your company.
SEO has proven to be beneficial for a business time and time again. To some, it may seem like a "new age" marketing strategy, but it is becoming a crucial prong to the marketing rake in this digital age we live in. To have a strong online presence and achieve a ranking over the competition, SEO is critical. Think of your SEO specialist as your website's most honest critic and at the same time, its most loyal cheerleader.  Speak with an Indianapolis Search Engine Optimization consultant today for a free quote by calling 317-219-3111 or you can CLICK HERE for a Free SEO Analysis.