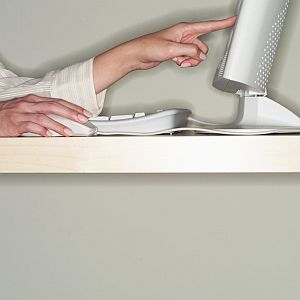 There are thousands of business websites vying these days for first-page results on Google.
Do you know how to make your website one of them?
Everybody with a website out there who has a clue about search engine optimization is practically doing linear algebra trying to figure out how to get a high-ranking result on search engines.
They're juggling keywords, writing content that's search engine optimized, twisting their websites this way and that – just so that they can attract greater numbers of potential customers.
Unfortunately, the rules seem to change constantly when it comes to search engines, and for very good reason.  Search engines are constantly becoming more sophisticated and complex when it comes to searchers and their use of keywords.
In essence, search engines are learning rapidly from their users.
Your potential website visitors are teaching search engines by honing their keywords in searches as they've never done before.
How do you get your website search engine enabled to hit the mark in meaningful Google, Yahoo, and Bing results?
It begins by optimizing each page with one keyword or phrase.  The main keywords for your website may be generic and not very specific, for instance, "bodybuilding" or "getting fit" but neither of these keywords is going to bring internet searchers to the front door of your website with the millions of websites that are out there using the same keywords.
Instead, target each page on your site with more optimized keywords like, "easy bodybuilding in the office" or "getting fit in Indianapolis" which will increase your potential site visitors' search engine results and naturally bring more traffic to your website.
Think in terms of those who are out there searching for a business like yours.  If you sell insurance, you want your potential customers to use search engines to find your website and ultimately buy insurance from you.
If someone searching for life insurance in, say, Nevada entered in a Google search the keyword "insurance", what are they going to get for results?  A huge search result includes everything from a Wikipedia definition of the word insurance to insurance companies literally around the world.
But if someone entered into a Google search, "Life insurance companies in Nevada", that's exactly what the search results will include – insurance companies selling life insurance in the state of Nevada.
Now, if that searcher hones that Google search to a greater degree, for instance conducting a search for " life insurance companies in Reno", guess what that search will involve?  You guessed it:    Only those insurance companies selling life insurance in Reno.
Remember:  Business websites are only successful if they attract online searchers who turn into serious buyers.
If you don't have pages on your website that are keyword-focused, you're destined to lose a lot of online business.
Internet marketing is all about understanding from a scientific point of view what makes search engines work in your favor.   Without that edge where search engines are concerned, the bottom line is that your website is going to suffer by literally getting lost online in terms of potential customer searches.
You can have the prettiest website filled with nothing but exquisite content, but if that website doesn't appear on the first result page for potential customers on Google, Yahoo, or Bing (you can stretch that to the second or third page of results, but the first page is certainly best), odds are that customers will ultimately buy from another website that appears in search engine results that don't include your website.
So keywords on each page of your website are key to getting your website listed high in search engine results.   Focusing on every page of your website optimized with specific keywords will increase your search engine placement and inevitably the sales reaped from your site.
How to achieve search engine success with your website

First, by listening to your web designer who knows his or her business in terms of creating a successful website for you based on specific keywords.
Too many business owners tend to be so attached to their own misguided vision when it comes to building a website that they don't understand the designer has the professional know-how to make those websites successful in terms of search engine results.
Second, by letting the web designer's content writer who should be (and with today's sophisticated search engine technology simply must be) highly educated about search engine optimization, compose the kind of content that will ensure high search engine placement for your website.
That means allowing the content writer to take the information you provide about your business and transform it into successful search-engine-optimized text /content for your website.  That writer knows what works and what doesn't, skillfully inserting keywords into website content where they are needed for high search engine placement.
If you submit the near equivalent of a book for your website's content construction, it isn't going to work toward the success of your business website.   Less is definitely more from your knowledgeable web designer's point of view and your content writer.
Give permission for the abundance of that content to be included in a menu designation such as Articles, More Info or simply include it in your website blog.
Your business represented by that website will profit so much more in the end if allow your web designer and content writer to lead the way in helping you not only achieve the Google first page results you need for your business but the profits your business deserves.
They know what your business website requires to be a success.  Don't be afraid to trust them.
Debi Ketner is a professional internet marketer.  Read her here each week on nextflywebdesign.com and share your thoughts!