Transitioning from being a location-only business to having a digital presence can be difficult. However, 79 percent of Americans are internet users –making it worthy of capitalizing. Here are a few things you should invest in when making steps toward the digital realm.
1. Get Web Hosting Services –
The most important step to protecting your business' website during a page outage occurs before anything bad happens. It is important to find an honest and affordable company that is easy to contact so that if anything does happen, it can be easily fixed. In addition to finding a good web host, lways keep an up-to-date backup of your website on hand.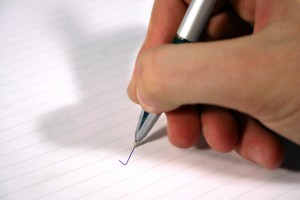 2. Develop Consistently New Content –  
When developing a website, having good content on your site is critical. Recent changes to Google have made it important to have websites that are constantly updated and consist of fresh content on a regular basis. Having a blog is a great way to add new content to your website on a frequent basis.
3. Have Search Engine Optimization –
Having a website is a great first, but what good will a website do if nobody can find it? There is a lot of competition on the internet and you need to make your site put up a good fight! Both Search Engine Optimization (SEO) and Rich Snippets are great ways to make your stand out from the rest. Search Engine Optimization will push your site up through the ranks of search engines and drive more traffic to your site.