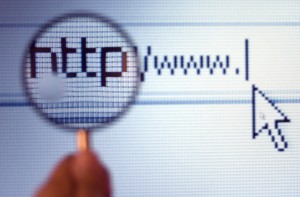 Content Marketing – Today's consumers want to learn and are more informed than
ever. A majority of consumers often research products that they are interested in buying before they even head to the store to make their purchase. With scheming tactics in ad campaigns, consumers often turn to the internet to find out the truth about products. Honest, helpful content is what people want. Find out what questions your customers are answering and provide those answers in the form of content marketing.
Responsive Web Design – Every great marketing program starts with the development of a strategy that not only considers the customer, but their experience. Having a website that provides a good user experience is a necessity of web design these days. With the rising popularity of mobile and tablet usage, it is important to have a website that is
responsive to each specific device.
Web Presence Optimization – Optimization of your web presence helps you
consistently increase your company's digital presence, but it is important to focus on the proper digital channels for your business. Having a strong online visibility is beneficial for your brand and enables you to be easy-to-find when buyers are searching for information about what products or services you have to offer.
Connecting Online and Offline Promotions – In 2013 you will see more brochures, flyers and coupons with website URLs, social media icons, and QR codes as a way to link
online and offline marketing strategies. In addition, you can develop unique URLs for your traditional marketing materials to track their effectiveness.
SoLoMo – Location-based marketing methods are making their way to the mainstream the past few years. SoLoMo marketing is the ability to provide mobile users access to locally-focused promotions and store offerings through mobile search based on their current location. It is a more personalized and location-based way to allow businesses the ability to promote offers, discounts and coupons to customers as they seek the their services online.
Everyone has their own options on opinions on what is to come. What are your thoughts? Let us know in the comments below!