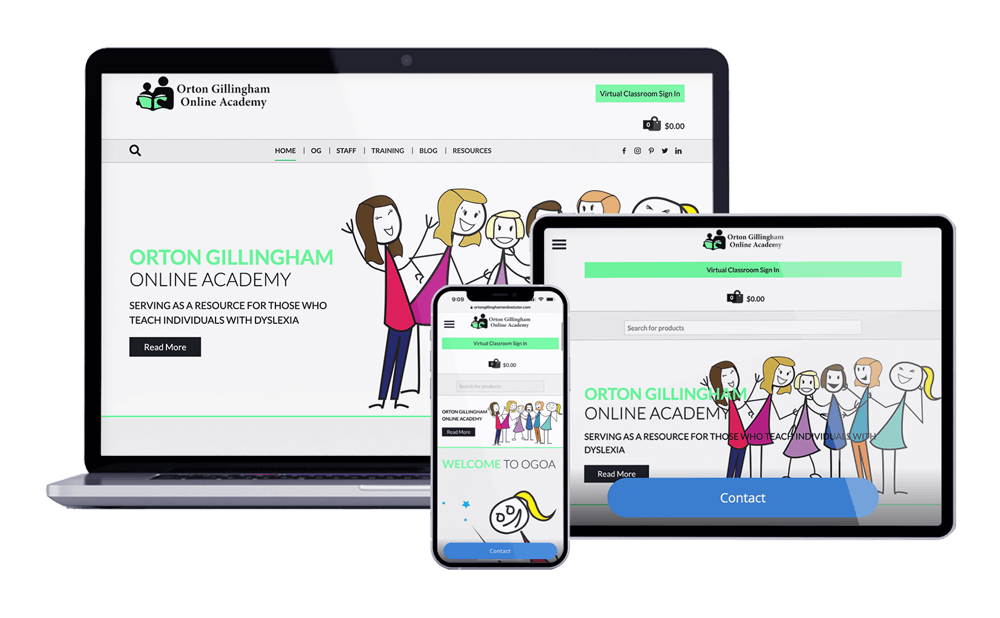 About the Project:
Orton Gillingham Online Academy came to us for an eCommerce site that would be easy to navigate and user-friendly for their clients. Not only did they want this to be fun, creative, and modern, but they wanted a mobile responsive design. This way they would not miss out on opportunities to grow their business. Their site now has an up-to-date look, that showcases their clientele the work they do, in a creative way.
Site Features:
Content Management System
Website Redesign
Responsive Design
Ecommerce
Responsive Design
With the popularity and convenience of technology on the go, having a mobile-friendly site is imperative. Many people do not even use a computer when they are browsing companies anymore. Do not miss out on clients by living in the past, check out our responsive design services here.
Content Management System
With the addition of a NEXTFLY content management system, you will be able to update your site whenever you need to. A CMS is very user-friendly and allows you to simply update content, and add images and banners to your site at ease. Even if you have no prior knowledge of WordPress, you will be able to quickly learn with our free 2-hour training.