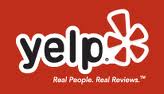 There's really no other way around it, so I'm going to just cut right to the chase. What people are saying about your business online is a pretty big deal. And if you're not out there listening to the chatter, you could miss something…and it could cost you business.
What exactly do you mean, Lindsay?
Well, have you ever gone online to read reviews of something you need to purchase from Amazon or Google? Or have you settled on a type of cuisine you just HAD to have and hopped onto Yelp or Foursquare to see where the best place to eat that cuisine is? Have consumer reviews ever swayed your purchase decision? Have you ever consulted with Angie's List to hire a local contractor? I'm guessing you have.
From websites that offer reviews, to both social and location-based social platforms, you can't get away from the online opinions of others, nor can you control them. However, you CAN be aware and take action-steps when such an occasion arises where they're needed.
So, let's look at the facts:
In a study done earlier this year depicting key findings of the global Digital Influence Index, online opinions actually trump family and friends:
"We're witnessing a sea change in process," said Dave Senay, Fleishman-Hillard president and CEO. "Today, the collective voice of the Internet is eclipsing the persuasive power of family, friends or colleagues when it comes to influencing purchase decisions. Our survey shows the tremendous opportunity that today's tech-savvy consumer presents. Marketers need to maximize their online channels to make it easy for consumers to interact with and access information about their brands."
For the first time on the survey, Canada reported that the Internet is now more influential overall in purchasing decisions than family and friends. Comparatively, in the U.S., the Internet rated about equal in importance (46 percent compared with 47 percent for family and friends). The Internet's greatest sway was in Asia, where the gap between the influence of the Internet and that of family and friends was 9 percent in China (79 percent to 70 percent) and nearly twice that in India (79 percent to 60 percent).
Four other key findings illustrate the breadth of opportunities for marketers to reach consumers via social networking sites such as Facebook and Twitter, as well as through online gaming and game consoles:
Nearly half of those surveyed (42 percent) currently follow or friend a brand on a social networking site. While the reasons vary widely by country, the overall greatest motivation: to learn more about the brand (79 percent).
Nearly one in five individuals now looks to Facebook to obtain information about a brand or product.
Almost two out of three consumers surveyed use a mobile/smartphone to gain information on a brand, product or destination at least three or four days a week.
Overall, 43 percent of consumers have played a game with other people on a PC, and 28 percent have done so using a mobile device.
The bottom line, pay attention. Online reviews and sources can play a major role in your business. Set up alerts that come via email on you and your brand. See what people are saying about your business, products or services online. Don't be in the dark. After all, "They" can make or break your business. They are your customers.