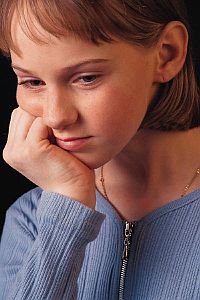 Expert professional web design.  Search engine optimization.   An exorbitant budget thrown at pay-per-click advertising – plus email, banner and embedded website ads.
You know what?  All of these efforts on your part as a business owner trying to promote your retail website amounts to basically diddly-squat if you don't serve your online customers when they need you.
Especially when your customers need you.
My own experience as a customer in a time of need occurred recently.
Someone dear to us suddenly passed away.  We wanted to send a meaningful sympathy gift to family members in the Midwest.
Rather than sending flowers, we opted for a food gift.   A meaningful food gift.
There's a website for everything, right?
We surfed all kinds of food websites and ultimately decided on one designed specifically for sympathy food gifts.
I won't say which one, but if you do a Google search for sympathy food, you'll find it front and center.
That website has such a convincing sales pitch that we just had to go for it.  The food might seem a bit pricey at first glance, but they actually phone your recipient and schedule an appropriate delivery date that coincides with their needs during such an intense period of bereavement.
It's an extremely caring website.  However, we had never placed an order through this website before and wondered day after day, visiting the website and our account information, when the food gift would be delivered.
An inquiry was sent through the website's customer service form.   No answer.  Another inquiry was sent a couple of days later.
When still there was no response, I located the email address of the CEO for this company on the website and emailed my complaint.
Good customer service?
Maybe it didn't seem as such initially, but the CEO emailed me personally and called my home twice to apologize, ultimately offering me a full refund – even though the food gift was delivered to my recipient less than 24 hours earlier.
We declined the refund.
Despite the fact that customer service representatives working the website had not responded to my email inquiries, the man in charge did.
That says a lot when I'm doing business online.
It tells me that business has the kind of integrity which compels the head of the business I submitted my order to online to go to such lengths to contact me and try to make things right.
He offered a full refund of an order that was a little bit more than $200 that had been delivered the day before because he wanted me to have enough faith in his business to become a repeat customer.
He didn't have to go that far.  You know as well as I do that most online businesses will simply offer an apology (if you get any kind of apology at all) and toss you a discount on either the original order or one you might make in the future.
A full refund after the order was delivered? Admit it, that's practically unheard of these days in the world of e-commerce.
I'm downright shocked by the treatment I've received as a customer of this website.  If only other websites would follow suit by doing the same.  What a great online shopping experience we would all come to enjoy in the process!
The bottom line on internet customer service
You can have a slick website filled with state-of-the-art graphics, the most innovative marketing formulas in place, up-to-the-minute search engine optimization techniques putting your business website on the forefront of search engines across the internet.
If you don't have top-notch customer service attached to that website, you can forget becoming a lasting success.
Customers you disappoint – especially if your website caters to those who are hurting and bereaved, those counting on you for their weddings, anniversaries, birthday celebrations and other memorable occasions – these are customers who are destined to bring serious harm to your business reputation.
In my case, the CEO of the sympathy food website I ordered from knew how important it was to get in touch with me and make things right.  And he did.
Will I buy from this website again?
Absolutely.   I know they will deliver what they promise in the future simply because of the CEO contacting me as he did, promising me that such an oversight in customer service wouldn't happen again.
That kind of assurance goes a very long way in terms of customer service when you're dealing with people through a business website.
You're letting your customers know when a foul-up has occurred that they are important, their patronage is important and you genuinely care about your business.
Debi Ketner is a professional internet marketer.  Read her here each week on nextflywebdesign.com and share your thoughts!