Looking for a new business website?
Are you an Indianapolis business looking for a new business website design? We can help! No matter if your site is outdated, or you don't have a website at all, NEXTFLY has a solution for you. We have successfully launched hundreds of business websites over the years, in a variety of industries.
In today's competitive economy, not having a functioning website could be disastrous for your business. Websites help customers and business connect.
Our experience in the industry and up-to date technologies make us your first choice for your next business website design project.
Business website design helps first impressions
Your website is an opportunity to impress your potential (and existing) customers throughout the Indianapolis area. When someone goes to your business website now, what would they think? Does your website portray you as expert in your industry? Does it match the message of your business? Is it performing the way it should? If you answered "No" to any of these questions, let's have a talk about a plan for your business web design.

We can either work with your existing website, updating content, modernizing the design and relaunch with a new strategic campaign, or we can start with a blank slate. NEXTFLY Web Design does the research and decides with you what the best option is for your business.
Don't have a website?
Now's the time! Work with us and we can build a website that shoot your business straight to the top. We've spent years perfecting our business website design process so now, it's easier than every to have a professional and engaging website. From wireframes, mockups, development, all the way through launch, we work with you every step of the way to produce the best possible site that meets all of your business' needs.
Benefits of our Business Design Process:
Your site can be live in as little as 1 month
Our services cost less than our direct competitors, without a loss in quality
You have full control over your site with CMS
We provide a 2-hour training session so you feel comfortable with your site
First-rate support after website launch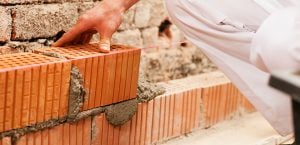 Why do we use content management systems (CMS)? We want you to be able to add your content even after the business website design process is done. CMS allows you to add to and edit your website with no coding experience necessary. You can read more about content management system design here.
Our main focus is to create a website that you're happy with and meets your needs. We're always available for support after the launch. If you want to ultimate results from your website, check out our monthly business website design retainer packages.
eCommerce Business Website Design
Looking to sell a product directly on your site? NEXTFLY can help! NEXTFLY can help integrate the best shopping cart solution to grow your online business. You can read more about our eCommerce Web Design services here.
Other Services
In addition to building your business' website, we can help you continue to build your digital presence. We offer the following services that will help support your new website and help you rank in search engines and create an enjoyable website experience for your customers.
We strive to offer services that help you meet all your business needs in an economical way. See what others have to say about our business website design services.
Who we are
NEXTFLY is a full-service Indianapolis based Website Design Company that has been trusted with designing business websites for over 10 years. If you're ready to bring your business' web presence to the best level and out perform your competitors, call us today at 317-219-3111. Our experienced development consultants are ready to answer any questions you may have. We want to work with you to grow a new revenue stream for your business!
Be open for business all day every day!

Or, Call us -> 317-219-3111